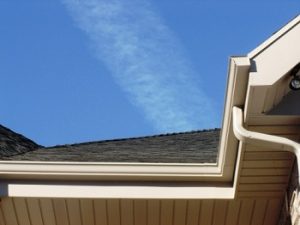 It's no secret that 2020 has been an unpredictable, mind boggling year that has affected everyone in many different ways. While some things may be very different for you at home, there are also some things that never change. For instance, Minnesota fall is right around the corner. When autumn arrives, no matter what might be going on in the world around us, leaves and debris will fall, the season will change, and your gutters will be put to work. Does your gutter system need to be replaced? At Minnesota Leafless Gutters, we offer gutter replacement services all throughout Minnesota. While we can't control everything going on around us, we can control how we handle it. So, if your gutter system has gone bad, let's help make it right!
Customizing Your Gutter System
First and foremost, our company prides itself in providing exceptional, high-quality products and seamless installation. We will help you find the right style, size, color and functional needs best suited for your home or building. Selecting gutters does not have to be an arduous task. We make picking the right materials, budget and gutter style an easy process for you. Our most popular gutter styles include the half-round seamless gutters and the K-Style seamless gutters. Both of these options can be customized to fit your home and matched to blend or pair with your siding, soffit and fascia. We offer over 115 colors to ensure you get the exact look that you want! Aluminum, steel and copper gutters are our most popular material types given our cold temperatures in Minnesota.
Gutter Covers
As we are replacing your gutter system, it may be a wise idea to perform preventative measures on your new gutters. Gutter covers, or gutter guards, are a fantastic option when it comes to effective keeping your gutters clear and allowing water to run smoothly down the spout. Gutter guards keep all debris out of your gutters and allow for seamless flow. Gone are the days of climbing that rusty ladder to clean out the fall leaves and debris. Gutter guards are matched to your gutters and work seamlessly with our existing systems.
At Minnesota Leafless Gutters, we recognize that this is an uncertain time for everyone in 2020. We are an essential business that follows all of the state and national safety recommendations to help keep our customers and professionals safe. We provide 100% contact free services from your very first consultation through job completion. For a free estimate or to learn more about our gutter replacement services in Minnesota, give us a call today. Contact Minnesota Leafless Gutters at (612) 221-0362.