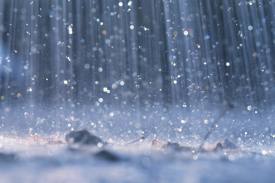 Selecting the right materials for the climate here in Minnesota can make a huge difference when it comes to the lifespan of your gutters. Some materials, like vinyl, just won't stand up. So, at Minnesota Leafless Gutters, we want to talk about the 3 top performing gutter materials for Minnesota, to get you pointed in the right direction.
1. Steel Gutters

Galvanized or stainless steels gutters can be a great solution for the Minnesota area. Steel is highly weather resistant and holds up well to rapid freeze-thaw cycling. In addition steel is almost indestructible, making it unlikely to be damaged by high winds or falling tree branches. Additionally, steel is less likely to be damaged when placing ladders to access the gutters or roof of your home.
The durability of steel gutters also means they'll last a lot longer, making them more environmentally friendly than gutter systems that need to be replaced more frequently. Stainless steel in particular is highly rust resistant, allowing these gutters to keep their shine for years to come, especially with periodic cleaning.
2. Aluminum Gutters

Choosing aluminum gutters is another great option in terms of their ability to stand up to temperature variations and weather when compared to vinyl. They're also a lot cheaper than other metal options and are much more lightweight in comparison. Aluminum is much easier to dent or damage, though, so you may not want to choose this option if you have large trees with overhanging branches.
Though aluminum gutters are also rust resistant, they may eventually require reapplication of the enamel coating that prevents rusting. However, this enamel coating also means you can choose from a large selection of colors in order to suit the aesthetics of your home. Aluminum is a great choice if you're looking for longevity with a lower price tag.
3. Copper Gutters

Another option to consider is copper gutters. While it's probably the most costly of these options, the trade-off is substantial. With an average lifespan of 60 years, this means that for most homeowners, these may be the only gutters you'll ever have to buy for your house. On a per year basis, they work out to cost about the same as other metal options.
Additionally, copper doesn't rust at all, so that is one less thing you ever have to worry about. The aesthetic appeal of copper gutters is also undeniable. Copper gutters can make your home look incredible and luxurious while also saving you a lot of headaches.
Steel, Aluminum & Copper Gutter Installation Company Minnesota
Whatever you end up deciding, we're here to help at Minnesota Leafless Gutters! Call us today at 612-221-0362 and we'd be more than happy to answer your questions and help ensure that your new gutter system suits your needs perfectly.