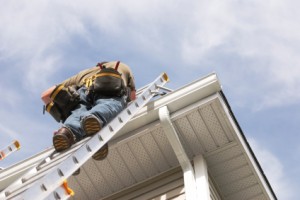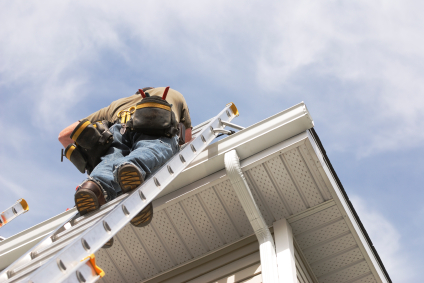 No matter where you live across the country, you are sure to experience some sort of storm throughout the year. Whether it is a winter storm, thunderstorm, tornado, or hurricane, it is important that our homes stay protected. Living in a state like Minnesota is especially difficult because of the drastic climate changes throughout the year. If you are a homeowner in this part of the country, ensuring that your gutters are up to par is very important. Team up with Minnesota Leafless Gutters to examine your current gutter system, assist with any repairs and provide any gutter installation or gutter replacement needs.
A Standard Day In The Life of Your Gutters
Serving as the first line of defense, your gutters primary function is to keep the rest of your house dry and clear of debris. Each season in Minnesota brings its own dynamic, but it is safe to say that your gutters work the hardest during the winter and fall. We all know how much snow and ice accumulates in Minnesota during the winter. Well, all of that accumulation creates added weight on your roof and gutters. Hopefully, your gutters are maintained properly each year. If so, your gutters go to work to ensure that the melting snow and ice drain appropriately away from your siding and foundation. The fall season is when all of the leaves fall from the beautiful trees around our community. This debris often times builds up in the gutters of your home. Gutter cleaning is a very important proactive service for your gutters to ensure a long life. No need to worry, the Minnesota Leafless Gutters come in a variety of over 115 colors and will tie in great to the look of your home.
Choosing the Right Type of Gutter
Choosing the gutter system that you want hanging around your house for years to come is not something you should take lightly. If you are looking to invest in a new set of gutters, you can choose from the following materials:
Aluminum – For those looking for the most popular choice, aluminum is your best bet. A day in the life of an aluminum gutter would be fighting well against corrosion, and having a life expectancy of 15 or more years.
Copper – The copper option gives you a product that fights off rust and corrosion every day. By investing in copper gutters, your gutters will be in your life for at least 50 years!
Steel – Life as a steel gutter takes pride in the work done especially during the winter season. We fight against the snow and ice in Minnesota and will be around for at least 15 years.
The life of a gutter in Minnesota can be tough. Minnesota Leafless Gutters has the expertise and experience to help you pick the right set of gutters that are sure to be around your life for years to come. Give us a call today at (612) 221-0362 to set up a free estimate before the next storm hits your community!