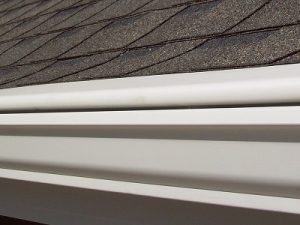 At Minnesota Leafless Gutters, we understand that investing in a new gutter system for your home may not be the most exciting home improvement project that you have on your to do list, but it is arguably one of the most important. Without a functioning gutter system, you're putting the structure of your St. Paul, MN home in jeopardy. If you're concerned about the price tag of a new gutter system, our dedicated staff is proud to offer affordable aluminum gutters that will keep your home protected for years to come.
Can I Get New Gutters Installed On My Budget?
Yes! When it comes to gutter systems, aluminum gutters have become extremely popular because of how affordable they are in comparison to other gutter materials. Additionally, these gutters are built to last. Thanks to using post-consumer and recycled material, you can now get yourself new gutters on a budget. To top things off, your new aluminum gutter system can last for at least 15 years, providing you with a great return on your investment.
Diverse Options That Are Affordable
Another perk that many of our clients love about aluminum gutters is that they are available in a wide range of options. You can choose from our various finishes and colors so that they look great with the rest of your house. If you're not sure about which finish or color to go with, our staff is happy to provide you with our recommendations.
Seamless Gutters For A Perfect Fit
One key characteristic that sets our gutter professionals apart from the rest in St. Paul, MN is that we make sure that every gutter system that we install fits seamlessly to your home. No matter how long it takes, our installation will allow for your new gutters to fit just like a glove!
Lifetime Transferable Warranty
If you ever decide to sell your home, our lifetime transferable warranty is a great incentive for your potential homeowners to evaluate. Your aluminum gutter system includes a lifetime transferable warranty for the labor and materials. This warranty can be transferred to the new owners of your home, which may be just the thing that convinces them to purchase your home.
Protecting the structure of your St. Paul, MN home must always include a functioning gutter system. If you are looking for an affordable gutter system that will last, our team at Minnesota Leafless Gutters is proud to offer our aluminum gutter systems. To learn more about aluminum gutters or to request a free estimate, give us a call today at (612) 221-0362