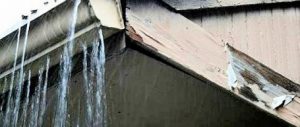 If you have been on the hunt for an affordable gutter replacement company in the St. Paul, MN area to handle your gutter replacement needs, the simple answer is Minnesota Leafless Gutters. Not only are we a gutter replacement company that offers affordable prices, but we offer the total package to all of our clients. Whether you need a new gutter system for a new home that you're building or you are looking to replace old gutters on your residence, we've got you covered.
Far too often gutter replacement companies install a new gutter system on a home, but it just doesn't fit the way you would think that it should. At Minnesota Leafless Gutters, our clients rave about our seamless fit. This seamless fit comes from years of gutter replacement experience, attention to detail and a commitment to make sure that every project is completed with extreme precision. In turn, your new gutter replacement system will fit seamlessly to your home.
Affordable Gutter Replacement Company
As we mentioned, our clients receive the total package when it comes to gutter replacement services. To start off on a good note, we offer a complimentary gutter inspection and consultation. Through this evaluation, we will lay out your affordable options that will surely fit into your planned budget. Other reasons to partner with our team at Minnesota Leafless Gutters include:
● Variety of Styles & Colors – Who says you have to go with standard gutters that you find on tons of homes? We allow our clients to choose from a wide variety of gutter finishes and colors.
● Timely Completion – We'll provide you with a project timeline and we'll make sure to stick to that plan! Additionally, we'll make sure that your home and yard are completely cleaned after we're done with your gutter replacement needs.
● Affordable Pricing – We're confident that you will not find a more affordable offer in the St. Paul, MN area when it comes to the level of quality that we bring to the table.
● Durable Gutter Materials – Depending on your budget and preferences, you'll have the ability to choose a gutter system made from aluminum, steel or copper.
Affordable Gutter Replacement Company Nearby
At Minnesota Leafless Gutters, we want you to be satisfied and proud of the new gutter system that you invest in for your St. Paul, Minnesota home. Look no further than our dedicated gutter experts when searching for an affordable gutter replacement company nearby. To request a free gutter consultation, give us a call today at (612) 221-0362 or email mnleaflessgutters@gmail.com.