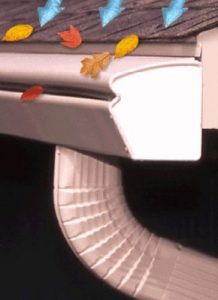 The problem with many home improvement projects is that they end up costing you an arm and a leg. While that often is the case, our team at Minnesota Leafless Gutters have affordable leafless gutters available for those living in the Woodbury, MN community. If you have been putting off this task for far too long, it is time to partner with our team so that you can keep your home protected from the diverse weather that hits this area throughout the year. Not only are these leafless gutters affordable, but they are also long lasting and maintenance free.
Top Notch Customer Service
As a local business, our customers are the reason that we are a successful gutter contractor. It's just that simple. For that reason, we continue to place a strong emphasis on customer service. At Minnesota Leafless Gutters, we want your gutter investment to be a positive experience from start to finish. Some of the key ways that we take care of our customers include:
● Free Inspection – There is no need to open your wallet before the actual work begins. That is why we offer a free gutter inspection to determine if you need gutter repairs or full gutter replacement.
● Affordable – Year after year, we make sure that the cost of our leafless gutters are affordable for our customers.
● Diverse Options – What fun is investing in your home if you aren't given any options? Our dedicated team offers leafless gutters in a wide variety of styles, finishes, colors and materials. This helps ensure that you will find new gutters that match the look of your home with perfection.
● The Perfect Fit – So many of our competitors not only have higher prices, but they also fail to customize. At Minnesota Leafless Gutters our affordable pricing also comes with customization to ensure that you are investing in the perfect fit when it comes to your new, maintenance free gutters.
● Timely Completion – Another great way to please our customers is by completing gutter installation projects on time. We'll complete your gutter project in a timely manner and will make sure that we clean up behind ourselves as well.
If you live in Woodbury, MN and are in need of new gutters, there is no better partner than Minnesota Leafless Gutters. Not only are our maintenance free gutters affordable, but the customer experience cannot be matched. To request a free estimate, give us a call today at (612) 221-0362 or email mnleaflessgutters@gmail.com.