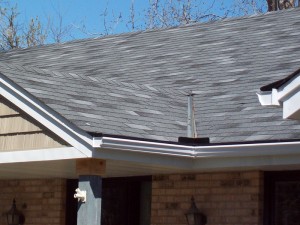 Gutters are a vital protector of any home, apartment, or office building. They help protect your home or building from damage, decay, erosion, and structural inefficiencies. Common gutter issues that prevent them from doing their job include gutter leaks, debris build up, and broken gutters. If you are in the Minneapolis, MN area, we encourage you to stay proactive and call Minnesota Leafless Gutters today to set up a free estimate on our extremely reliable aluminum gutters. We specialize in residential gutter installation as well as commercial installation. We are ready to tackle any job, big or small, with a commitment to customer satisfaction!
Advantages of Aluminum Gutters
Low cost – Aluminum Gutters are a very popular option because the prices are very reasonable.
Made from recycled material – Helps keep the cost down because it can be formed from post consumer and recycled material.
Wide variety – Our aluminum gutters are available in many different colors and finishes.
Resist corrosion – Helps ease your mind that you are investing in a strong product with the thickest gauge metal!
Long lasting – Aluminum gutters can last at least 15 years with proper maintenance.
Aluminum gutters are a great choice for someone looking for a low cost gutter option that still wants the comfort of knowing that they are investing in a superior product that will last a long time. Commonly used in residential housing, apartments, and office buildings, these seamless gutters are a popular choice!
Gutter Warranty
Our certified craftsmen are so confident in our product and services that we offer a lifetime transferable warranty for labor and materials. The materials we use are so high quality, that we have total confidence that our gutters will last for the life of the home or building. This warning remains on the home even with new owners, which is a great selling point!
Don't wait too long to fix those broken, leaky gutters! If you're in the Minneapolis, MN area, let Minnesota Leafless Gutters handle all of your gutter, downspout, and fascia installation needs! Call (612) 221-0362 now to set up a free estimate for a new set of our long lasting, reliable, aluminum gutters!