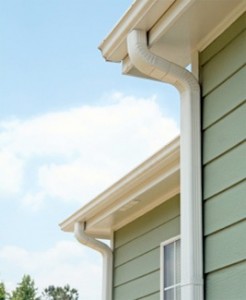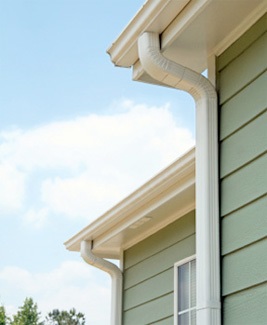 Have you ever heard the term, "get your mind out of the gutter"? Here at Minnesota Leafless Gutters, our mind is constantly on your gutters! Serving St. Paul, MN and the surrounding area for over 17 years, we have never been more excited about our seamless gutters systems! If your gutters look like they need to be repaired or replaced, we are ready and willing to get to work! We can help you decide which gutter is most ideal for your home and your budget! One of our most popular buys, the aluminum gutter, is ready to be put onto your house today!
Professional Gutter Installation Team

Our job is to make sure every homeowner gets exactly what they want! All of our services include a lifetime transferable warranty for labor and materials. When you call us, we like to ensure great customer satisfaction. For this reason, any time you call, you can speak directly to the owner, Tim. This way, there is no confusion or miscommunication issues when it comes to what you want! We offer free estimates to anyone looking for quality gutter installation at a reasonable price!
Seamless Aluminum Gutters
One of our most popular seamless gutter systems is the Minnesota Aluminum Gutter. It's a popular choice because it is low in cost and made from post-consumer and recycled material. We offer quality gutter installation on all of our seamless gutter systems and have a variety of finishes and colors available for these gutters. Aluminum gutters resist corrosion and can last for 15 years or more if they are well-maintained and avoid damages from ladders or storms. A few disadvantages to an aluminum seamless gutters system is that aluminum expands twice as much as steel and 50% more than copper. This basically means that it's strength and durability is not as strong and it can be dented more easily than other gutter materials. Let our professional team come up with the perfect solution that fits your home's functionality needs as well as offers stellar curb appeal.
If you are looking for an affordable solution that offers quality gutter installation, Minnesota Leafless Gutters is the one-stop shop for all of your seamless gutters system needs. Our licensed and insured professional team is ready to work with you today! If you live in the St. Paul, MN area, call us today at 612-231-0362. Get your mind out of the gutter and leave the hard work to us!