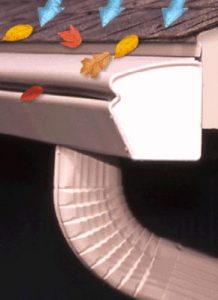 When it comes to new gutters for your home in St. Paul or Woodbury, MN, aluminum gutters are a great option. Over the years, this has become one of the most popular gutter choices because it is very affordable. At Minnesota Leafless Gutters, we understand that you don't want to spend a fortune purchasing a new set of gutters. So, by choosing aluminum gutters, you'll be able to protect your home while not causing as deep of a hole in your budget as some of the other gutter materials on the market.
Other Perks of Aluminum Gutters
In addition to affordable pricing, choosing to invest in aluminum gutters from our team at Minnesota Leafless Gutters provides you with a wide variety of options when it comes to the finish and color that you'd like to choose. Our gutter professionals can help you find aluminum gutters that perfectly mesh with the overall look of your home. The last thing that you want is for your new aluminum gutters to be an eyesore. Instead, our aluminum gutters are the perfect accent to your beautiful home. These aluminum gutters are great at resisting corrosion and can last for 15 years or more as long as they are properly maintained.
The Process
Once you pick up the phone and give us a call, we'll stop by your property and provide you with a no obligation, free gutter inspection and consultation. We'll review every inch of your existing gutters to help you determine if you need your gutters repaired or replaced. From there, we'll provide you with affordable pricing when it comes to purchasing our reliable aluminum gutters. We've got the installation equipment to ensure that your gutters fit onto your home like a glove! No corners are cut during the installation process and your aluminum gutter project will be completed on time! To top it off, we'll clean up any mess that we made and always make sure that your property is as clean as it was when we arrived, if not cleaner!
So, if you live in St. Paul or Woodbury, MN and are looking for affordable, long lasting gutters for your home, then aluminum gutters may be your best bet. At Minnesota Leafless Gutters, our aluminum gutters are made from post-consumer and recycled material, allowing us to offer such affordable pricing. To learn more about this great gutter option with a wide variety of finishes and colors, give us a call today at (612) 221-0362 or email mnleaflessgutters@gmail.com.