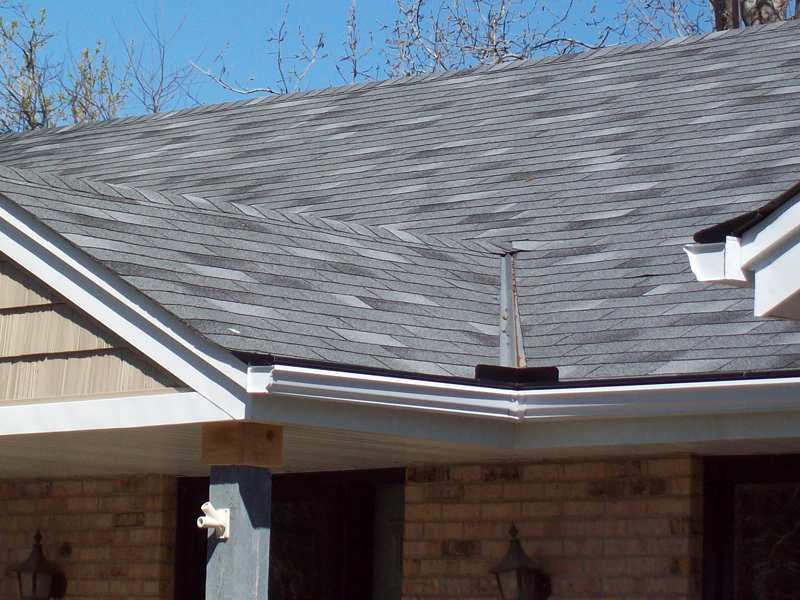 Gutters on a St. Paul, MN home generally blend in and many homeowners do not give them much thought, until there is some sort of problem with water collecting or pooling in an area of the property or even a basement area. Gutters serve a very important function for your home. They protect your home from various types of water damage. If you've had a problem with your gutter system, are considering repairing or replacing it, or just simply need help cleaning your current gutter system speaking with a local St. Paul Gutter Contractor for more advice and available options, like Minnesota Leafless Gutters is an excellent resource. Below we have included some key information about the many benefits of rain gutters for your home.
Prevents backsplash: When water falls directly from your roof to the ground (without going through a gutter system), it hits the ground with a great deal of force. Water will pool in areas around the foundation of your home and create what is known as backsplash, which can stain the siding on your home, and cause mildew and mold to form.
Prevents wash outs: Without a functional gutter system, water would fall directly from the roof to the ground and create washouts and erosion below, especially when we experience significant rain or snowfall. This can cause the equivalent of large holes in your yard and negatively impact the surrounding landscaping.
Prevents structural damage to your home: If your home has a basement or any low lying areas, it is extremely common for water to seep in and cause significant issues and water damage, from mold growth to foundation and structural damage. Gutters can direct the water away from those areas of your home and protect it from serious structural damage.
Professional Gutter Installers in Minnesota
A functional gutter system can prevent all of these problems and does not have to cost you a fortune. Minnesota Leafless Gutters has been serving customers in the St-Paul area for more than 17 years years. Our company's success is built on strong customer service and high quality gutter products and installation, so you can be confident that you will get exactly what you need for your home if you partner with us. We offer a lifetime transferable warranty on labor and materials and our seamless gutter system will protect your home from water problems and damage for a lifetime.
We can help you solve current water problems around your home and prevent ones in the future. Call our team at 1-612-221-0362 to schedule a time for a free estimate.