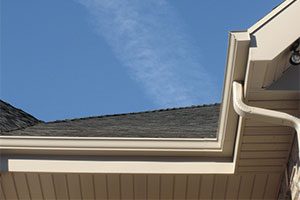 If you've been pricing new gutters for your home or business, there are probably a number of companies you've considered. We hope that our team at Minnesota Seamless Gutters is at the top of your list, but either way, we thought it would be a good idea to come up with a list of important things to look for in a Minnesota gutter company.
What to Look for When Choosing the Best Minnesota Gutter Company
When interviewing different gutter companies, be sure to keep the following key requirements in mind before signing any sort of contract with a Minnesota gutter company.
Not all gutter materials are created equally – When it comes to the actual gutter materials used, it's important that the company you work with uses not only high quality metal, or copper, but uses thick gauge materials as well to ensure your gutters will last for many years to come. At Minnesota Seamless Gutters, we install gutters made from thick aluminum, steel and copper depending on your budgetary and aesthetic needs.
Check the warranty – When you're shopping for gutters, don't just compare price, but look into warranty information as well. At Minnesota Leafless Gutters, we offer a lifetime transferrable warranty for both labor and materials. This means that not only will you never have to worry about purchasing gutters again, but neither will new homeowners either, if you ever decide to sell your home in the future.
Check for insurance and licenses – When a company's employees are going to be spending time on your roof, it's important that they're properly licensed and insured. The last thing you want is a lawsuit on your hands because a contractor wasn't properly insured. Be sure to ask for proof of relevant licenses and insurance and if you're unsure, be sure to actually call the contractor's insurance company directly to ensure the insurance is still valid. At Minnesota Leafless Gutters, we're fully insured and licensed and will always stand behind our work as can be seen with our iron-clad warranty mentioned above.
Schedule a Free Gutter Estimate
If you're convinced that you're in need of new gutters, the time is now to give the professionals at Minnesota Leafless Gutters a call for a free gutter estimate. We can be reached by phone today at 612-221-0362, or through our online contact form. We look forward to showing you the many different gutter options that are sure to not only be functional, but aesthetically pleasing as well.