Wettest Year Ever In Minnesota?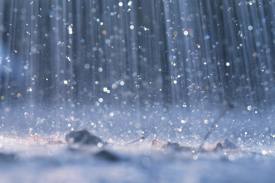 This may be the wettest year ever in the Minneapolis, MN area. First we had an abundance of snow, followed by rain. Now, as the rain just keeps on falling onto your building, it is vitally important that all that water be properly directed away from the structure. If the gutters and downspouts on your commercial building are not performing correctly, don't hesitate. It is now time to call the experts for professional gutter installation.
Gutter Damage From Mother Nature
A sometimes overlooked but very important tool to protect your Minneapolis building from Mother Nature, is high quality Seamless Gutters. Highest quality seamless gutters, offer the best protection against costly water damage.
Seamless gutters from Minnesota Leafless Gutters, are fabricated on-site and custom fit for your specific Minneapolis, MN property. We are happy to professionally install matching gutter covers for leaf and debris protection.
Commercial Settings In Need Of High Quality Gutters
At Minnesota Leafless Gutters, we have experience in all types of commercial settings in Minneapolis. We offer several seamless gutter products to match the aesthetics and budget of any Minneapolis, MN building.
• Business Buildings • Apartment Buildings • Parking Ramp / Garages
• Industrial Sites • Multifamily Dwellings • Professional Buildings
• Office Buildings • Shopping Centers • Education Buildings
• Hotels / Motels • Entertainment Place • Restaurants
Need For Professional Gutter Installation
The need for good quality gutters is indisputable. Each commercial building or structure needs the protection from costly water damage caused by insufficient gutters. You and your tenants should expect to inhabit a building that is safe and free of mold or other problems associated with missing or faulty gutters.
Problems With Faulty Or Missing Gutters & Downspouts
Rot around Doors & Windows
Wet Basements in Minneapolis Apartments or Multi-Family dwellings
Damage to interior Walls & Floors
Walkways and Driveways that are stressed and damaged
Paint that is damaged or peeling
Damage to Commercial Landscaping around Professional Buildings
Structural and Foundation damage
Lower Rents and Lease Values from visual blight
Mold or other Health Hazards from wet interiors
Don't Risk It – Get Professional Gutter Installation
Call experts from Minnesota Leafless Gutters to have your commercial building inspected and custom fit with the highest quality seamless gutter solutions. We can enhance the look of your business building, apartment building, garage or other structure with maintenance free gutters and downspouts. Matching gutter covers will give you leaf and debris protection at an affordable price.
As a Minneapolis, MN business owner, you understand the importance of protecting your investment. Have professional gutter installation that is custom fit for your specific property. Contact Minnesota Leafless Gutters today for the highest quality protection from this seemingly endless rainfall.
We offer a Lifetime Transferable Warranty for Labor and Materials!
Call or Email Today for a Free Estimate. Property Owners in Minneapolis, MN can reach us at: 612-221-0362 or Tim@mnleaflessgutters.com