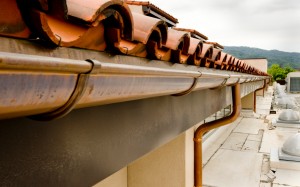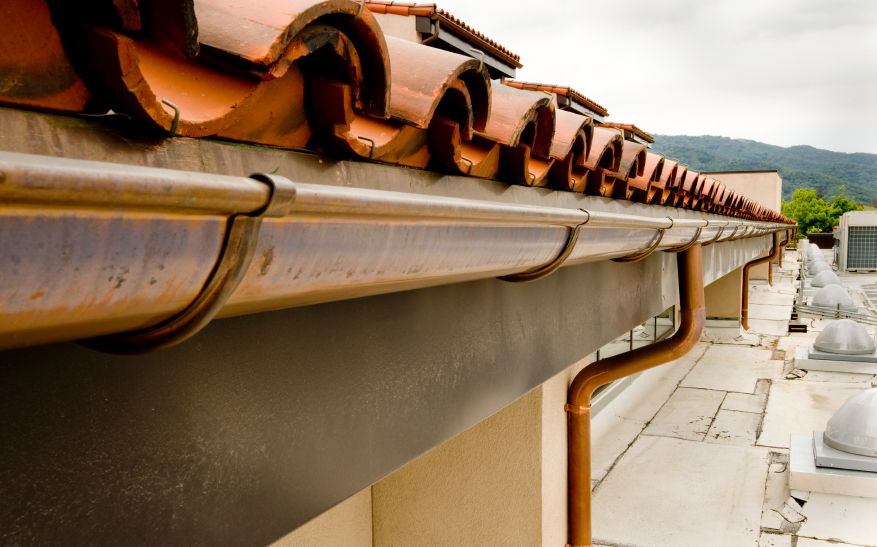 Copper Gutters are a great feature to accent your home's exterior. Not only are they elegantly appealing, copper has the ability to fight Mother Nature. Copper gutters in Minnesota have to be high grade quality in order to stand the changing seasons, which is something that traditional aluminum gutters lack. Copper gutters last longer and can be aesthetically tailored to fit the unique style of your home.
Why choose copper gutters?
Below are some benefits that copper gutters have to offer your home.
Durability–

Copper gutters are extremely durable. They can withstand anything from extreme heat to subzero temperatures. No matter what weather conditions your home may have to face, your copper gutters will never wear down.

No sagging–

When copper gutters are properly installed by a professional, you never have to worry about them sagging or falling off your home. They are always securely placed so they will remain there for many years.

Low maintenance–

One of the best parts of having copper gutters is their maintenance, there basically is none. You may need to brush off some debris every now and then, but that's about it.

Unique styles–

Copper gutters come in many different shapes and sizes: from traditional rectangle or rounded. When you built your home, you were able to customize the entire thing. Why should your gutters be any different?  In fact, some copper styles even come with designs and emblems on them.

Save money–

In the long run, copper gutters will save you both time and money. Because they are so durable, you won't have to worry about constantly replacing or fixing them like traditional gutters.
If you are interested in copper gutters, call Minnesota Leafless Gutters at 612-221-0362 . Our experts can help answer any questions you may have.