Custom Fabricated Gutters For Edina MN Homes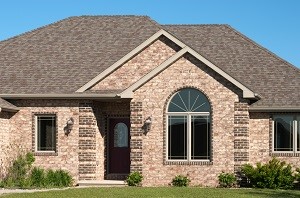 Your home in Edina, MN is one of the biggest investments that you will ever make. It is where family time takes place and you are free to unwind and enjoy your life. This is why it is so important to make sure that your home is properly protected from the damaging effects of water. Custom Fabricated Gutters are designed for an almost perfect custom fit. Minnesota Leafless Gutters is experienced gutter installation professionals who will help you to choose just the right gutters to enhance the look of your home. We specialize in Seamless Gutter System Installation and Fabrication.
Choose The Best Gutters To Protect Your Home
There are many different rain gutter systems on the market. You want to choose the gutters that provide the best protection and will also look great while doing it. Each home is different and has unique features that must be taken into account when deciding which products are best to use. This is why it is important to consult with an experienced gutter installation professional to find the best solutions to protect your home.
Maintenance Free Gutter Systems
Traditional rain gutters are separate pieces that are fastened together. These joints create gaps and seams that may cause leaks and clogs. They are prone to fill up with leaves and other debris requiring regular cleaning and maintenance. Our industrial fabricating equipment creates Seamless Gutters with No Joints, Gaps or Seams and adding Gutter Covers will offer truly zero maintenance for you.
Minnesota Leafless Gutters has been custom fitting seamless gutter systems for more than 18 years. We use only the highest gauge metal in the industry for our Copper, Steel and Aluminum gutter systems. Add our Gutter Covers for a Maintenance Free Gutter System.
We will come to your residence and do an inspection to determine the correct size of gutters for your home.
We will discuss with you the different high quality gutter materials that we have available, including Copper, Steel and Aluminum in a wide variety of sizes and colors.
We will expertly fabricate your new rain gutters and downspouts onsite.
Next, your custom fabricated gutters will be professionally installed for a custom fit.
Experienced Gutter Installation Professionals
Minnesota Leafless Gutters provides experienced, professional gutter installation using the thickest gauge metal in the industry. We offer maintenance free gutter systems for superior protection. Our custom fabricated gutters and downspouts come in Copper, Steel and Aluminum. With over 18 years of experience, we are experts in Seamless Gutter System Installation.
Minnesota Leafless Gutters offers Edina, MN residents affordable seamless gutter solutions with unheard of Lifetime Transferable Warranty for labor and materials!
For a Free Estimate Call: 612-221-0362. OR Email: Tim@mnleaflessgutters.com