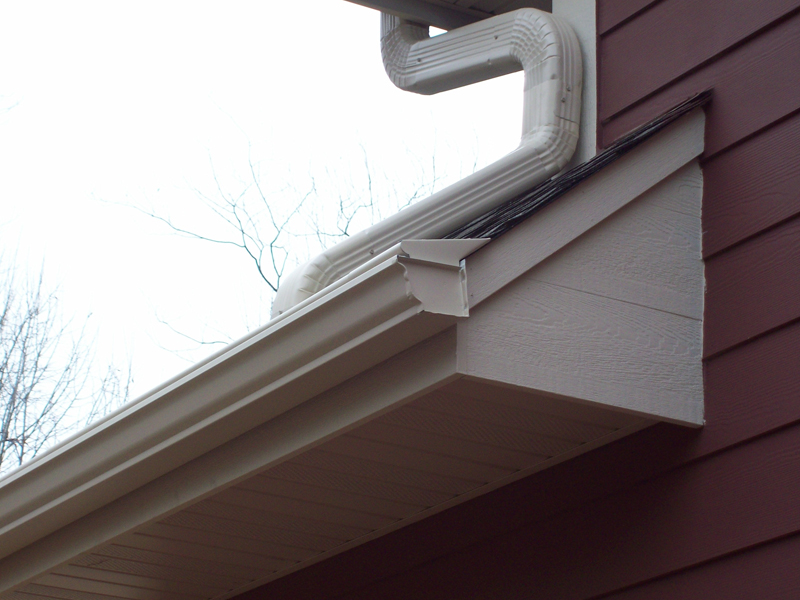 At Minnesota Leafless Gutters, we're not your average gutter company. We take pride in offering our clients in MN the total package when it comes to their gutter needs. To top it off, we offer custom gutters and downspouts that are designed to fit seamlessly against your home.
Professional Gutter Services Offered
Whether you've got existing gutters that just need some tender love and care or you need new custom gutters and downspouts for your new or existing residence, Minnesota Leafless Gutters has you covered. Our expertise focuses on the following professional services:
Half-Round Gutters – This traditional gutter and downspout option is wonderful the most effective gutter option in the market and they also hold up well against the tough MN ice and snow. All water drains completely out of this style gutter after a rainfall.
K-Style Gutters – More than 80% of gutters installed today are k-style gutters. Homeowners love the crown molding look that this type of gutter provides. These gutters can also transport larger amounts of water than the half-round gutter option.
Gutter Covers – Sick of having to clean your gutters multiple times a year? Well, our gutter covers provide a way for you to keep your gutters and downspouts free of leaves and debris.
Roof Snow Removal – Snow removal from your roof is a very dangerous task to try and handle on your own. Let our professionals get that extra weight off of your roof quickly and efficiently.
Ice Dam Prevention – If ice dams form on your roof and gutter systems, it could cause significant damage. Let our ice dam experts work to properly insulate and ventilate your roof, while also keeping your gutters clean as well.
Proven Gutter Material Options
At Minnesota Leafless Gutters, we want our clients to have options when it comes to the materials used for their new custom gutters. The three gutter materials to choose from include:
Customizable Gutter Options
Custom fitted gutters are much better than cookie cutter gutters because they truly mold to the structure of your home. There's less leaking, more durability, better size and material options and an overall much better fit if you choose custom gutters and downspouts from Minnesota Leafless Gutters
So, if you are in the market for custom gutters and downspouts for your MN home, look no further than our team at Minnesota Leafless Gutters. To request a free estimate, give us a call today at (612) 221-0362 or email mnleaflessgutters@gmail.com.