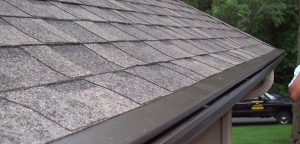 There's a lot of excitement that comes with building a new home. Getting to personalize all of the details is one of the reasons why individuals love investing in a brand new home for their family. Your gutter system may not be the first thing that you think about when building a new home, but it is definitely very important. The end goal as a homeowner is to keep your home in great shape for the long haul, and investing in a durable, long-lasting gutter system is one way to maximize the life expectancy of your home. If you are building a new home in St. Paul, MN, our team at Minnesota Leafless Gutters is eager to create custom gutters for your property.
Free Gutter Consultation
Choosing the right gutters for your new build isn't as simple as blindly choosing a system that you think will work. Our dedicated gutter experts provide all of our clients with a free gutter consultation that will break down your options, expected costs, etc. Our staff has plenty of experience and are happy to provide you with our gutter recommendations, but we never pressure our clients into any decision. Our goal is for you to be totally comfortable with the custom gutters that you decide on. From there, we'll work to ensure that the chosen custom gutters for your new build fit seamlessly to your home.
Durable Gutter Materials
When choosing the gutter materials for your new gutter system, rest assured that whichever option you choose, it will be a wonderful decision. Depending on your budget, preferences and long-term goals, you'll have diverse options to choose from. Our three durable gutter materials offered include the following:
● Aluminum Gutters – Our most affordable option, our aluminum gutter system is made from post-consumer and recycled aluminum material. Additionally, it can last for at least 15 years.
● Copper Gutters – This minimum maintenance option doesn't corrode or rust, allowing this gutter material to last 50 or more years. If durability is a priority, this is the material to go with.
● Steel Gutters – A wonderful material for the St. Paul, MN climate, steel gutters will last at least 15 years as well.
When deciding on the right team to handle your gutter needs on your new build in St. Paul, MN, there is no better partner than Minnesota Leafless Gutters. To schedule your free gutter consultation with our staff, give us a call today at (612) 221-0362 or email mnleaflessgutters@gmail.com.