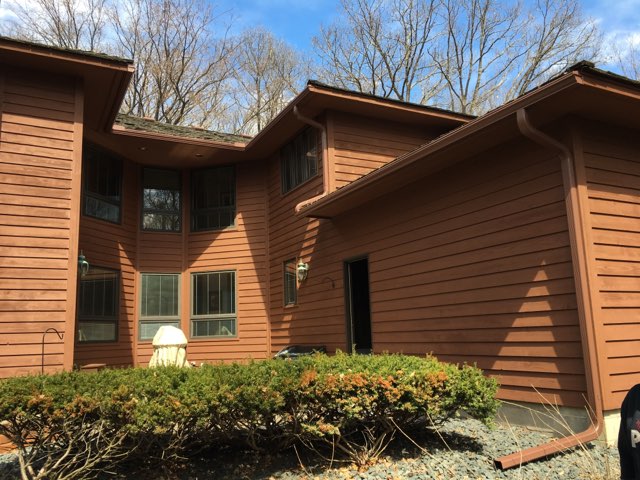 If you are like most homeowners, you take great pride in your home.  You may even acknowledge the central importance that properly installed gutters play in the long-term durability of your house.  At Minnesota Leafless Gutters, we believe that gutters can do more than simply serve the purpose of protecting your home from the ravages of wind, rain, snow, ice, and time.  We believe that gutters, at worst, should not detract from the visual appearance of your home. When you have your gutters installed by Minnesota Leafless Gutters, they will be installed properly and we can help you choose a gutter system that can actually enhance the visual appeal of your home.  We offer a wide selection of gutter colors, styles, and materials, and we will work with you to create Custom Rain Gutters that help you achieve the goals you set for your home's appearance.
Custom Rain Gutters that are Made for your Home
If you have ever had clothing made by a tailor or seamstress who took your specific measurements and asked you for your specific preferences, you know the difference between clothing that is tailor-made and clothing that you buy off the rack.  Custom rain gutters are similar to tailor-made clothing. When Minnesota Leafless Gutters creates custom rain gutters for your home, we will engage in a similar process: we will learn about what you like and do not like and we will fit your gutters to your home's exact specifications.  When your new gutters are installed, they will complement your home's appearance. Our custom gutters can be built in such a way as to blend in and be virtually invisible, or we can make them stand out a bit more so that they accentuate the lines of your home. It is, after all, your home and it should look the way you want it to look.
Experienced and Trusted Gutter Installers in MN
Minnesota Leafless Gutters believes that our business' success is built on customer loyalty and positive word-of-mouth recommendations.  To that end, we are committed to providing only the best customer service and competitive pricing. We may be able to make a bit more on a specific job by hiking prices, but our commitment is to long-term success and to honoring the Minnesota community that has been so good to us.  The only way to ensure our long-term success, therefore, is to treat our customers as we would want to be treated ourselves. The simplest way to do that is to treat people well and offer prices that do not take our customers by surprise.
For more information or to set up a time to receive an estimate, call our team at (612) 221-0362.