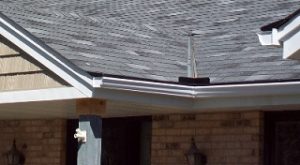 Protecting the home that you live in should be a top priority as a homeowner. The investment in a home is likely the biggest financial investment that you'll make in your lifetime. So, don't cut any corners when it comes to protecting this large investment. At Minnesota Leafless Gutters, we are proud to offer durable gutters to help maximize the protection of your home from water and debris.
Prevent Property Damage With Seamless Gutters
By allowing our gutter professionals to handle your gutter system needs, your home will receive maximum protection thanks to the seamless fit of our gutters. Many gutter professionals offer gutter systems, but their installation process doesn't allow for a perfect fit. Our team of gutter experts, on the other hand, customize our gutter systems so that they perfectly fit your home. We are able to accomplish this seamless fit thanks to the industrial metal fabricating equipment that we bring on site. By investing in seamless gutters, you'll be able to prevent property damage from occurring to your home for multiple decades. To top things off, consider purchasing our durable gutter guards which are designed to provide added protection to your gutter system.
Trusted Gutter Consultation
At no charge, one of our team members would be happy to meet with you and provide a trusted gutter consultation. Through this consultation, we can evaluate your specific gutter needs and provide you with all of the knowledge that you'll need to make a sound decision on your next gutter system investment. Looking for a gutter system that will provide the longest amount of protection? We'll talk with you about the details around our copper gutter systems that can last 50 years or more. Care more about finding the most affordable gutter system? Our staff is eager to share the details around our most popular and affordable gutter option, aluminum gutters. These gutters are made from post-consumer and recycled material, making them a very affordable option. Our gutter team will go the extra mile to ensure that you are making the right choice for your needs and budget.
At Minnesota Leafless Gutters, we offer our Minnesota clients durable gutters to help maximize the protection of their home. In turn, their largest financial investment is protected for decades. To request a trusted gutter consultation and learn more about our seamless gutter system options, give us a call today at (612) 221-0362 or email mnleaflessgutters@gmail.com.