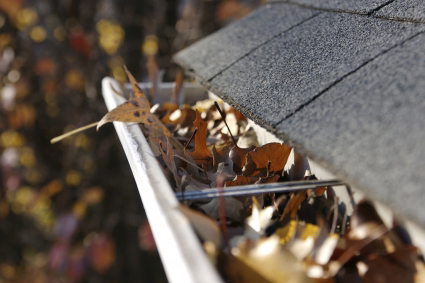 Residents and business owners of St. Paul, Minnesota, it's time to prepare! No, we aren't trying to scare you. We are simply saying that it's time to do all of that fall home maintenance that you've been putting off for several weeks or months now! Since we are already into our second week of November, it's time to drop what you are doing and start checking off your to-do list right away! To help make up for time, St. Paul gutter contractors, Minnesota Leafless Gutters, is here to help you along the way!
Fall Checklist
Short of packing up and flying south for the winter, the fall is filled with many chores for residents in St. Paul. Some of the most important tasks to make sure you take care of include routine care of your furnace, carbon monoxide protection, cleaning your fireplace, inspecting your roof and tending to your yard. Not to mention all of the little tasks you deal with like sealing doors, adjusting ceiling fans, etc. To save time, and a whole lot of money, consider calling the cavalry this fall, meaning your most reliable St. Paul gutter contractors, the professionals at Minnesota Leafless Gutters. Clearing your gutters is vital to preventing major damage to your home's foundation and roof. If this doesn't get done, this skipped chore can cause detrimental damage to your home.
Importance of Clearing Your Gutters
Gutters are made to collect waterfall from your roof and distribute it safely and away from the foundation of your home. When leaves, pine needles, and twigs clutter your gutters, it is unable to do its job and can cause major damage to your roof and possibly even to your foundation, if distribution is placed incorrectly. Repairing gutter leaks and replacing damaged hangers is a must in the fall. Fortunately, Minnesota Leafless Gutters can help!
St. Paul Gutter Contractors
There's so much more to gutters than the "must have" on the exterior of your home. Gutters work all throughout the year to keep your home functioning properly. Whether you need a gutter cleaned out, gutters repaired, or your gutters entirely replaced, Minnesota Leafless Gutters can help. We install a variety of styles and materials that match your home and the climate that invades it. Our two main gutter styles, half-round and K-style are available to any St. Paul home in need. While we don't typically recommend vinyl gutters for homes and offices built in St. Paul, we offer aluminum, steel, and copper gutters to help withstand the cold temperatures in Minnesota.
We understand you have a lot of work to do this fall. So take care of the inside of your St. Paul home this season and let Minnesota Leafless Gutters take care of the exterior. For more information, call us today at 612-221-0362.