Are Your Gutters Ready For Fall And Winter?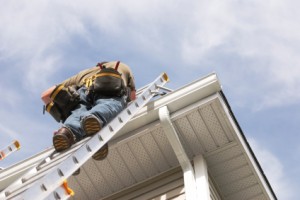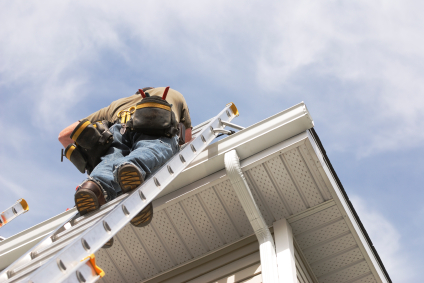 It is that time of year when the leaves are falling and the temperature is dropping. Are your gutters up for the task? Autumn leaves and other debris can quickly cause a problem for faulty or damaged rain gutters and downspouts. Minnesota Leafless Gutters is offering Free Gutter Inspections and Consultations to Bloomington, MN area homeowners. We are experts in the gutter installation and fabrication industry with over 18 years of experience.
If a problem is found, we will discuss with you the high quality gutter products that we have available. Our expert installation crew can get you custom fitted with superior gutter protection before the notorious Minnesota snow and ice arrive. Your new gutter installation could save you from very costly water damage to your home and property.
Why Does My Home Need Seamless Gutters?
Your home is a big investment that requires serious protection. Gutters and downspouts work year round to protect your home from Rot, Decay, Mold and Structural damage. This past spring was extremely wet and many Minnesota homeowners discovered that they had water in the basement of their home due to a missing or faulty rain gutter system. This is just one of the more serious problems that occur each year around the state. A high quality Seamless Gutter System can successfully keep water and ice from building up and causing costly damage.
Why Choose Minnesota Seamless Gutters?
Minnesota Seamless Gutters is Highly Experienced in gutter installation. We provide expertise in determining the best Products, Size and Application for optimum protection. Each home is unique in its structure, age and layout. You need and experienced professional to understand which materials are best suited for your home's structure.
Our expert installation crew will fabricate the gutters onsite and custom fit them to your home for long lasting durability. We use the thickest gauge metal materials and offer them in hundreds of different colors. Choose from quality Copper, Steel and Aluminum rain gutters and downspouts with a Lifetime Transferrable Warranty for labor and materials!
Expert Gutter Installation Crew
Minnesota Leafless Gutters is now giving Free Gutter Inspections and Consultations to homeowners in Bloomington, MN and the surrounding area. Upon inspection if you agree that your home requires better protection than what you currently have, we will discuss with you new gutter installation. Our high quality gutter product is second to none when it comes to protecting your home or business. We have an expert installation crew standing by to custom fit your home with Seamless Gutter Protection.
Minnesota Leafless Gutters offers Bloomington, MN residents affordable gutter solutions with unheard of Lifetime Transferrable Warranty for labor and materials!
For a Free Inspection, Consultation and Estimate Contact Us Online or Call: 612-221-0362. OR Email: Tim@mnleaflessgutters.com