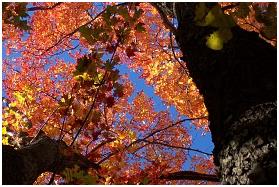 It won't be long until crisp fall air will be rustling through the leaves. That means that you don't have long to get ready for the coming season. You might have noticed some problems as you look at your gutters. That means it is a good time to look for a free gutter inspection in Champlin, MN from Minnesota Leafless Gutters.
There are many reasons that you might want to look into having a gutter inspection completed and we've taken the time to name just a few:
Save Money
There is absolutely nothing better than fixing something before it becomes a problem. Once you get things looked at by a professional you might be able to entirely avoid a costly replacement or at the very least save your home from costly damage that can happen as a result of improperly maintained gutters.  This can include damaged fascia and soffit boards and even damage to your roof, which can add up to huge repairs.
Repair or Replace?
Replacing or repairing your gutter system is a decision that you can make after you get a free quote from a professional from Minnesota Leafless Gutters. Custom sized gutters that are made from quality materials will be considerably less expensive than repairing the damage that can be done to your home if you allow it to become badly in need of repair. You might also find that in the end, it might be cheaper to replace your gutters depending on the level of current damage.
Choosing a Reputable Gutter Company in Minnesota
It should go without saying, but choosing the right people to do this type of work is of high priority for you. You want it to be done by a highly experienced installation expert that will give you years of endless worry free usage. You should look for a trustworthy company like Minnesota Leafless Gutters who is accredited by the Better Business Bureau and is focused on always putting the customer first.
Don't Wait Until it is Too Late
While you might think you will get lucky and can wait another year, it is better to make that call today to Minnesota Leafless Gutters at 612-221-0362 or fill out our contact form to setup a free consultation. Our quotes are always free and the peace of mind is priceless.