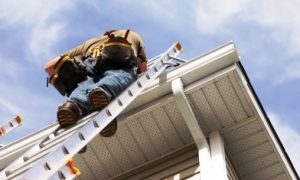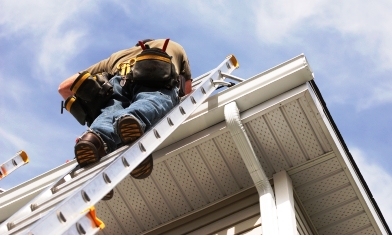 Do the gutters on your St. Paul, MN home continue to struggle protecting your home against mother nature? Whether you are dealing with a summer storm with lots of rain or heavy snow and ice accumulation during the winter, a gutter system must be in good working order to be able to withstand the tough weather conditions that hit this region each year. At Minnesota Leafless Gutters, we are proud to provide our potential clients with a free gutter estimate so that you can get a true picture around the financial details of this important home improvement project.
Experienced Gutter Contractor
There are not many gutter contractors in the area that are able to say that their owner inspects each home to be certain that the new gutter system that we install fits seamlessly to every home. With more than 17 years of experience, our owner, Tim, does just that! Known as the "House Doctor", Tim has developed long lasting relationships with our customers because of his expertise, honesty and focus on his customers. Tim and the rest of our team take every gutter repair or installation project seriously and treat the property just like it is our own.
Detailed Consultation With The Owner
With our free gutter estimate comes a detailed consultation. Through this consultation, we'll inform you of our findings and provide necessary recommendations. For some, we may find that all is needed are a few repairs. For others, we may recommend the investment of a new gutter system. Either way, you'll find our gutter repair and replacement services to be affordable and fair. Additionally, during this detailed consultation, we'll break down the gutter material options, finishes and colors that you can choose from. Count on our sheet metal to be the heaviest gauged around.
Custom-Fit Seamless Gutter Installation
Every new gutter system that we install on a home is customized to fit seamlessly. We utilize industrial metal fabricating equipment on sight to ensure that your new gutters will fit perfectly to your home. Not only does this help with the overall look of your property, but this seamless fit provides added protection as well.
Don't go another year with faulty gutters that are risking more damage to your home. Instead, it is time to request a free gutter estimate from our team at Minnesota Leafless Gutters. If you are in the St. Paul, MN area, give us a call today at (612) 221-0362 to learn more about our gutter repair and replacement options.