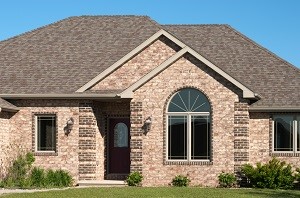 When you think about updating your Minnesota home you likely aren't thinking about your gutters and downspouts. What you may not realize is that gutters and downspouts play an integral part in protecting your home, and if they're not maintained properly it can lead to big problems. At Minnesota Leafless Gutters we offer a variety of gutter and downspout options in a all types of materials including aluminum, steel and copper.
Does My Home Really Need Gutters?
You may think that you can save some money and maintenance by removing your gutters if they're no longer performing like they should. The reality is that gutters plan an integral part in protecting your biggest asset – your home. Below are just a few reasons why you shouldn't remove your gutters.
Gutters protect your foundation from potential damage
If you have a basement, gutters can help divert water away from the walls to prevent flooding.
Gutters also prevent erosion around the foundation of your home
Gutters prevent backsplash onto your home, which can lead to mold and mildew.
Low Maintenance Minnesota Gutter Installation
The one downside to gutters is that they require regular maintenance to ensure they're not clogged. A clogged gutter doesn't serve its purpose and can even damage soffit and fascia because the water enters the gutters and has nowhere to go. Thankfully contractors have begun to offer seamless and leafless gutter options to give their customers a low maintenance gutter installation option compared to the traditional gutter system.
MN Leafless Gutters With Gutter Guards
At Minnesota Leafless Gutters we offer extremely versatile gutter covers that keep you off the ladder during the fall when leaves seem to be dropping by the second. Our gutter covers are not what you may pick up at your local hardware store. They are heavy duty and color coordinate with your gutters to give your home a clean look, while preventing you from ever having to clean them out again.
Types of Gutters Installed by MN Leafless Gutters
Traditional Half-Round Gutters – These gutters were used prior to the 1960's and often are used on historic homes looking to keep that custom look.
K-Style Gutters – These popular gutters have been installed since the 1960's when more complicated metal fabrication became more readily available. The majority of gutters today are k-style.
Interested in a free estimate for gutter installation or gutter guards? Contact Minnesota Leafless Gutters today at 612-221-0362.