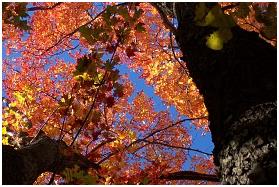 The beautiful colors of fall are starting to show, which means the leaves will soon hit the ground and some may not even make it there, they'll be stuck between the ground and the branch they once called home – in your gutters. This means the daunting task of cleaning your Wayzata, MN home's gutters or scheduling and paying someone to do it falls on you. Homeowners all around Minnesota already have enough to worry about, especially with winter coming…What if the professionals at Minnesota Leafless Gutters could make your yearly home maintenance tasks decrease? Being a fellow homeowner, if feel that's almost a priceless possibility and our gutter installation experts can deliver that – exactly.
Cut Fall Maintenance in Half with our Gutter Installation
Maybe your home's gutters are already a beautiful, seamless feature on your home. Wouldn't they be even more beautiful leaf free? For life?! I say so. Just because your gutters are in proper working condition now, doesn't mean that when things start to fly they'll stay that way. Even if you do clean your gutters yourself or hire a professional to, there's a possibility your neighboring trees may sneak a leaf in here or there, which could lead to a clog. We have a simple solution: Gutter Guards!
Gutter Guards Save Money and Time
These handy covers protect your gutters from leaves and other debris. Nothing will sneak by them and we can even fit them to your new or existing gutters, if in good condition. Unlike a yearly, monthly or periodic gutter cleaning this protection lasts years. No more climbing up that ladder, no more hiring someone to hopefully clean your gutter thoroughly and safely. Saving you time and money, season after season.
New Gutter Installation
Maybe it's time to say good bye to your gutters, they've served you well but have become quite an unpleasant feature to the neighborhood and frankly your home's image. We can successfully install new, quality gutters on your home that are the thickest in the industry and custom fabricated to your home. If you're a busy professional we can complete this while you're at work. We'll tear down your old gutters and install new, seamless gutters, fascia, soffit and downspouts without disturbing you're landscaping and clean up after ourselves.
Professional Gutter Installation Wayzata MN
Contact the professionals for a quality gutter installation that will keep your gutters working for years and free of leaves. Our labor and materials come with a Lifetime Transferable Warranty, we are going beyond industry standards! Reach us online or at 612-221-0362 today!