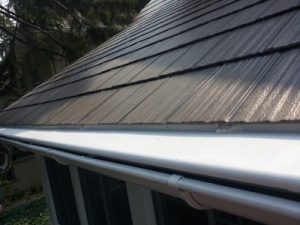 There is a lot of competition in the gutter industry, so as a gutter company, you have to find ways to set yourself apart from the competition. At Minnesota Leafless Gutters, we believe that we set ourselves apart from the competition in a variety of ways including quality materials, top notch installation and a guarantee that simply cannot be matched when it comes to your home's new gutter system.
What Parts Of The Gutter Installation Are Guaranteed?
A new gutter system is a large investment that may not excite you like other home improvement projects do. At Minnesota Leafless Gutters, we take pride in providing our gutter system customers with a guarantee that they can definitely get excited about. Our team provides a lifetime transferable warranty for the labor and materials tied to your new gutter system. This warranty essentially guarantees that our work will last for the lifetime of the house, even if you decide to sell the house down the road. If you're not familiar with a lifetime transferable warranty, this warranty passes to any new owners of your house down the road. How is that for a selling point! So, this guarantee not only provides you with peace of mind that the gutters you've invested in will last a long time, but it will also provide comfort to any potential buyers of your home down the road.
Trusted Minnesota Leafless Gutter Company
At Minnesota Leafless Gutters, we believe that we offer the total package when it comes to a new gutter system. Our staff has more than 17 years of experience in the gutter industry. The materials that we utilize are extremely high quality. To top it off, we offer a free gutter inspection and consultation. This will allow for you to see the expected costs and recommendations before fully deciding on whether or not now is the right time to invest in this specific home improvement project. What you'll quickly find when working with our expert gutter installers is that we never pressure you into a purchase that you're not comfortable with.
So, if you are in the market for a new gutter system, it's important to partner with a gutter company that offers a guarantee. That's exactly what you get when choosing to work with our trusted gutter team at Minnesota Leafless Gutters. To learn more about our lifetime transferable warranty, give us a call today at (612) 221-0362.