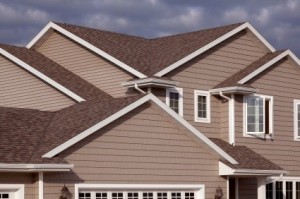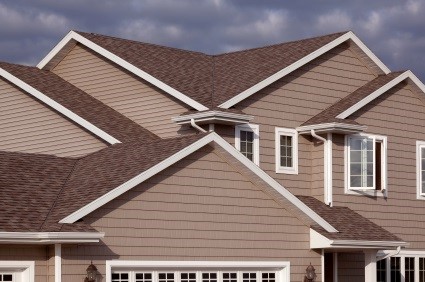 Protect Your Home From Water Problems
Why does your home need Seamless Gutters? It seems like a simple question but the answer may surprise you. Gutters provide homes with protection from moisture and water problems. You see, as rain water pounds on your roof it runs downhill and right into the ground surrounding your foundation. Last year many Farmington, MN homes with missing or faulty gutters ended up with water in the basement, moisture problems or structural damage. All of this could have been alleviated with the help of an Experienced Gutter Contractor like Tim at Minnesota Leafless Gutters.
Seamless Gutters and Downspouts
A Quality Gutter System serves the function of regulating the rainwater that flows off of your roof. With properly installed seamless gutters, water can be directed away from sensitive areas like the foundation, entryway, windows, doors and vegetation. There is no worry about leaky seams with efficient Seamless Gutters and Downspouts. Water from rain or melting snow will flawlessly flow right through if you have Gutter Covers installed by our team of experts.
Low Maintenance Gutter Covers
Gutter Covers are the perfect compliment to a flawless seamless gutter system. They will save you time that you would have spent maintaining gutters. They will also save you the hassle of climbing up on a ladder year after year. Now would be a great time to invest in the Superior Protection provided by High Quality Seamless Gutters and Gutter Covers.
No more leaky seams
No more faulty bends and creases
No more climbing a ladder to maintain and clean out clogged gutters
No more worry of falling off of the ladder
No more wasted weekends spent maintaining traditional gutters
No more damage to vegetation planted around the home
No more concern for foundation damage caused by pooling water
No more water spouts pouring on your head when you step out the door
No more mold or moisture problems
Long Lasting Gutters
Minnesota Leafless Gutters custom fabricates seamless gutters using only the highest quality materials. Our products surpass industry standards. Skilled craftsmen will expertly install a new seamless gutter system that will provide your home with Long Lasting Results. We are confident in the products that we install and want our customers to be 100% Satisfied with our Service.
Lifetime Transferable Gutter Warranty
Ask about a discount when you bundle your purchase of a Seamless Gutter System along with installed Gutter Covers. Our gutter systems are so good that we offer a Lifetime Transferable Warranty for Labor and Materials!
Experienced Gutter System Contractor
Minnesota Leafless Gutters is a very experienced Gutter System Contractor. Our skilled team provides the Highest Quality rain gutters, downspouts and gutter covers found anywhere in the Farmington, MN community. See what a difference a Quality Seamless Gutter System can make for your home. We specialize in Customer Service, Quality and Affordable long lasting gutters.
For a Free Estimate Call: 612-221-0362. OR Email: Tim@mnleaflessgutters.com