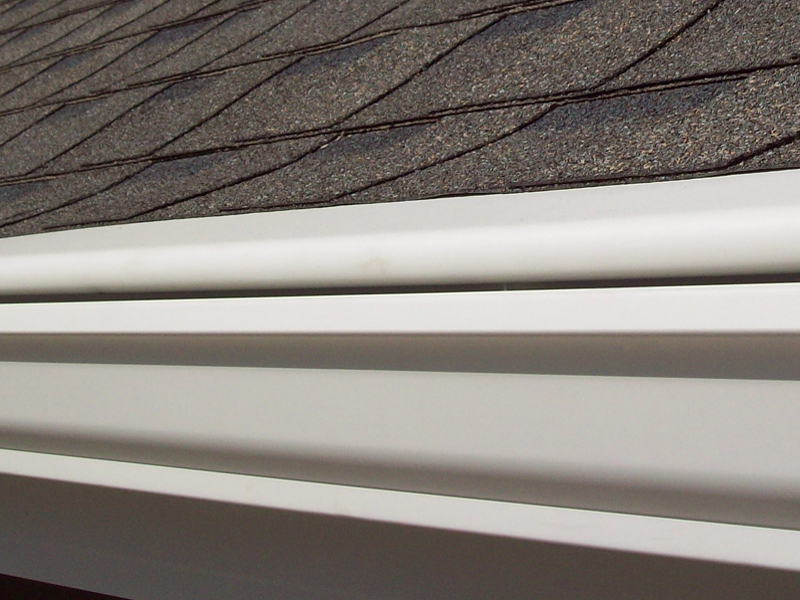 Has it recently come to your attention that your existing gutters just aren't performing the way that they used to? Ignoring the gutters on your home that aren't functioning properly can end up causing you much more damage down the road. So, don't ignore these signs. If you're in the Twin Cities area, our team at Minnesota Leafless Gutters is eager to become your gutter contractor of choice. As a trusted and experienced gutter contractor in the Twin Cities, we offer our clients the total package.
Gutter Products Offered
When it comes to choosing seamless gutters for your property, we want our clients to have plenty of options to choose from. Some may just be interested in gutter repairs, while others may be looking for a long-term solution. At Minnesota Leafless Gutters, our clients are pleased with all of the gutter products that we offer, which include:
Half-Round Gutters – For those old, renovated homes or high-end custom homes, half-round gutters are the perfect option for you. These are the most efficient gutters offered and also hold up the best against the tough Twin Cities weather conditions.
K-Style Gutters – More than 80% of gutters installed this day in age are k-style gutters. These gutters fit seamlessly against all homes and are great at transporting large amounts of water.
Gutter Covers – If you're sick of getting on your ladder to clean your gutters multiple times each year, our gutter covers are the perfect solution for you. By investing in these highly effective gutter covers, your gutter system will stay free of debris year-round.
Proven Gutter Materials
When it comes to gutter systems, our team at Minnesota Leafless Gutters offers the best gutter materials on the market. Choose from one of the following materials for your new gutter installation:
Aluminum – This cost-effective option is very popular by homeowners in the Twin Cities. They are available in a lot of finishes and colors and can last for 15 or more years if properly maintained.
Copper – Looking for gutters that will last 50 or more years? If so, copper gutters are the best option for you. This is the highest quality metal offers, making it the longest lasting and most durable.
Steel – Steel gutters are very strong and work well in icy and snowy conditions. These gutters can last 15 or more years as well.
So, if you are ready to invest in protecting your home for the long haul, a new seamless gutter system from Minnesota Leafless Gutters is the perfect project for you. As a gutter contractor in the Twin Cities, contact us today at (612) 221-0362 for a free gutter estimate.