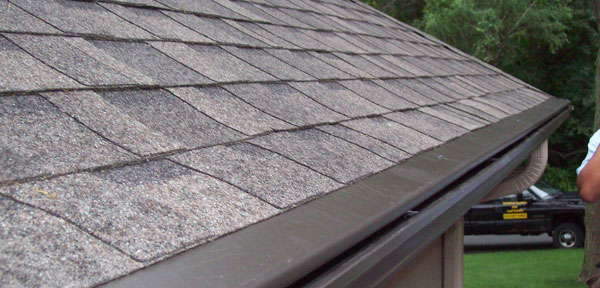 If you own a home in the Twin Cities, you likely know how important it is to have functioning gutters. The Twin Cities are known for having heavy snow and ice storms during the winter. During the summer, rainstorms are common in the area as well. So, if you've noticed that your gutters are not functioning properly, then it's time that you put your faith in an expert Twin Cities gutter contractor. At Minnesota Leafless Gutters, there is a reason why so many people from the Twin Cities choose our team for all of their gutter needs. Simply put, our service, quality and experience cannot be matched.
Key Factors that Help Us Stand Out
At Minnesota Leafless Gutters, there are certain attributes of our business model that make our services stand out from the rest. These key factors include:
Complimentary Inspection – So many homeowners avoid calling a gutter contractor because they don't want to spend much money upfront to determine the issues that they are having. At Minnesota Leafless Gutters, we make it simple by offering a complimentary gutter inspection and consultation at no cost. This allows you to get the details around expected costs for your gutter needs.
Diverse Gutter Options – Choosing your gutters doesn't have to be boring. Our gutter professionals provide our clients with diverse gutter options including various colors, styles and finishes.
Top Notch Gutter Materials – When it comes to the materials used for your gutter system, we offer the best of the best. Choose between our durable and long-lasting aluminum, steel or copper gutter materials.
Seamless Fit – It's not a one size fits all installation process at Minnesota Leafless Gutters. Instead, our installation team takes the time necessary to make sure that your new gutters fit seamlessly to your home. This helps improve function and also increases the life expectancy of your gutters as well.
A Team You Can Count On – Your gutter project will be completed on time and we'll make sure that your property is clean as well!
Lifetime Transferable Warranty – If you ever decide to put your home on the market, the purchasers of your home will be thrilled that your gutter system comes with a lifetime transferable warranty that stays with the home even after it is sold.
It's easy to see that our team at Minnesota Leafless Gutters stands out from the rest when it comes to twin cities gutter contractors. To request your complimentary gutter inspection and consultation, give us a call today at (612) 221-0362 or email mnleaflessgutters@gmail.com.