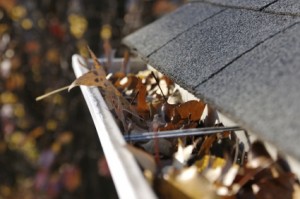 Each and every year, it seems like an endless process with gutters. All homeowners know that keeping your gutters clean can be such a hassle. The minute you get all of the leaves out of the gutters, more debris and leaves are already back again! Well, if you are in the Andover, MN area, we have just the solution for you! One that will keep you off of your ladder! Minnesota Leafless Gutters offers exactly what you are looking for – gutter covers.
Gutter covers are an easy and cost effective way to keep your gutters free of leaves and debris year around. Our professional gutter installation provides you with comfort that the installation is custom and guaranteed to fit your home. Our gutter covers can be installed by our experienced team to a new seamless gutter system, or to your existing gutters.
Benefits of gutter covers:

Keeps your gutters completely clear of leaves and debris.
Allows water to run through the gutters just like normal.
Protects your home from water damage.
Keeps you off of the ladder.
Cost effective over the long haul.
Quality materials that can withstand harsh weather.
Custom colors to match the exterior of your home.
Industry Leading Warranty

At Minnesota Leafless Gutters, we are so confident in our gutter covers that we give our customers a lifetime transferable warranty for the labor and materials. The warranty is good for the life of the house, even if you decide to move! What a selling point that could be if you were able to ensure your potential home buyer that the gutter covers would still be covered under warranty through the life of the house!
Professional Gutter and Gutter Cover Installation in Minnesota

Now that you're ready to take the next step, be sure to visit fill out our online form or call 612-221-0362 to request a free estimate for a safe, reliable, clean free pair of gutter covers!
Don't wait too long or else you're going to have to pull that ladder out of the garage and start the never ending process of keeping those gutters clean this fall! Minnesota Leafless Gutters looks forward to hearing from you soon!