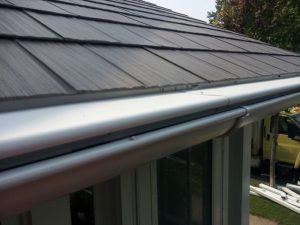 Have you spent one too many agonizing afternoons on your roof trying to clean out your gutters? Or worse, has the wood behind your gutters become damaged due to overflowing gutters? If you're tired of dealing with the maintenance of the gutters around your home, it may be time to talk with Minnesota Leafless Gutters about gutter cover installation. We can install gutter covers to ensure that your home stays protected from heavy downpours, and snowfalls all while keeping you safe and sound on the ground!
What Are Gutter Covers?
Gutter covers, also occasionally referred to as gutter guards, or gutter helmets, offer a way to protect your gutters, and ultimately your home from debris from your roof. Without gutter covers all types of debris can slide down into your gutters and over time can lead to damage to your gutters, as well as your soffit, fascia and roof. If your home doesn't have gutter covers you'll have to spend significant time cleaning your gutters several times each year, which is especially important during our severe Minnesota winters where any extra weight on your gutters can cause major problems to the overall structure of your home.
Benefits of Gutter Covers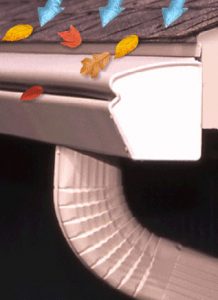 Below are a few of the many benefits you can achieve by installing gutter covers.
No More Gutter Cleaning – Many Americans each year become injured due to falls from ladders while cleaning their gutters. With gutter covers you'll no longer have to take time to pull out your ladder and risk injury.
Reduce Gutter Maintenance Costs – If you pay someone else to clean your gutters, you can save yourself some money by having gutter covers installed by the professional team at Minnesota Leafless Gutters.
Protect Your Gutters – Gutters are meant to move water to your downspouts and out into your yard. They're not meant to collect debris for months on end. If your gutters are not cleared regularly, they can become extremely heavy, ultimately begin to sag and potentially cause damage to your home. Damaged gutters can allow water to get behind your soffit and fascia and into your home, which can cause mold, mildew and other costly water damage.
Installing Gutter Covers Of All Types
At Minnesota Leafless Gutters we offer a variety of gutter covers for your existing gutters, or seamless gutter systems that have built in gutter covers. If you're interested in gutter covers of any type, the first step is for one of our experienced team members to come out to provide a free estimate. Feel free to give us a call today at 612-221-0362 and we'll schedule a free consultation.