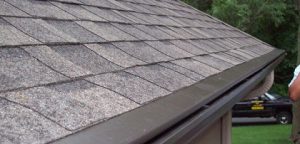 Gutters are an extremely important component of your property. They are meant to protect your home by guiding the rainwater away from your foundation. In order for gutters to do their job properly, however, they must be functioning to their full potential. If your gutters have too much debris, they will get clogged and become unable to perform their duties. At Minnesota Leafless Gutters, this is exactly why we offer gutter covers in Minnesota.
Gutter covers are a great solution to effectively keeping your gutters clear and clean. Gutter guards have many names and come in many different sizes. Known as gutter guards, gutter toppers, gutter screens or gutter filters, one thing remains the same, a gutter guard is going to protect your gutter from debris and allow any type of precipitation to run smoothly down the spout.
Gutter Cover Safety
While we all know that keeping our gutters clean of debris is important, it's equally important to note that trying to clean them every few months is not worth the safety risk. Cleaning your gutters almost always requires a ladder. It is a large safety risk that could threaten your life all on account of debris. Staying off of the ladder and keeping all of those leaves and twigs out of your gutters essentially pays for itself. No one should have to risk their lives to clean out muck on top of their Minnesota home. It's simply unnecessary.
Gutter Cover Installation
At Minnesota Leafless Gutters, we make installing our gutter covers an extremely simple and easy process. Contrary to popular belief, you don't even have to get a new gutter system. In most cases, gutter covers can be installed on existing gutters. When you give us a call, we will talk to you in regards to your wants and needs. We will find the right gutter covers that match your property perfectly. Afterall, our leafless gutter systems and gutter covers are available in every color! Once we do our measurements, we will then customize our gutter covers to match your home and keep your gutters clutter free!
Don't compromise your safety or your gutter's efficiency any longer. For more information about our gutter covers or to call and get your gutter covers customized to your property today, give us a call. Call Minnesota Leafless Gutters for a free estimate today at (612) 221-0362 or email mnleaflessgutters@gmail.com.