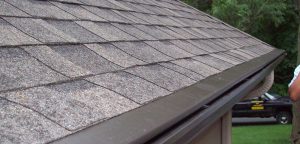 As the weather begins to warm up and we are all still stuck in our homes from COVID-19, we begin to look around our property and see what needs some work. Like so many Minnesota homes, one of the chores on the top of the to do list happens to be cleaning out the gutters. At Minnesota Leafless Gutters, we understand that you have better things to do than to climb a ladder and risk your life for leaves and debris. Let our team of professionals at Minnesota Leafless Gutters take care of this arduous task for good. Our gutter guard gutter covers are made to keep debris out and water flowing freely for years on end.
Why Gutter Covers?
If you've ever utilized our seamless gutter system, then you'll know that at Minnesota Leafless Gutters, everything we install is made to make your life easier and hassle free. Whether you are hiring someone twice a year to come and clean out your gutters or you are doing it yourself, gutter cleaning can be dangerous, time consuming and costly. There's no reason to be climbing up a rickety ladder when our gutter covers can do the job for you. Gutter covers will ultimately save you time, money, and essentially provide you with safety knowing you will not have to be cleaning your gutters all of the time.
Gutter Cover Installation Company
At Minnesota Leafless Gutters, we are known for our quality products and installation. We only install gutter covers that will effectively keep your gutter clear and allow water to run smoothly right down the spout. Our gutter covers can be installed when we are installing a new seamless gutter system, or they can be placed onto the existing gutters you already have. We have every color and style available to match your current system, never compromising on the aesthetics of your home. As always, our gutter covers have a lifetime transferable warranty on all labor and materials.
So, as you are taking inventory of your to-do list at home this spring, don't forget to write down our name and give us a call. Our team at Minnesota Leafless Gutters is licensed, insured and considered essential. We will quickly get to work on your gutter systems so you can officially cross gutter cleaning off your list for good. For more information about our gutter covers in Minnesota, call Minnesota Leafless Gutters today at 612-221-0362.