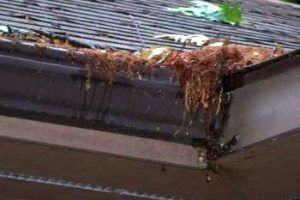 Minnesota Leafless Gutters stands out as the go-to gutter guard expert in Apple Valley, MN for protecting homes from water damage while maintaining the integrity of gutters with our reliable and experienced installers. At Minnesota Leafless Gutters, we take great pride in being top professionals when it comes to gutter guard installations – our years of industry expertise combined with superior customer service enable us to provide top-tier solutions that will protect your home for many years ahead.
At Minnesota Leafless Gutters, our skilled professionals bring decades of expertise and experience in gutter guard installation to every project we undertake. They know all about the intricacies of gutter systems as well as any challenges specific to local climate. Utilizing their expert knowledge of various gutter guard types and materials available today, they will recommend and install one that maximizes effectiveness and longevity for their homeowners' properties.
Minnesota Leafless Gutters only uses premium-grade materials when installing gutter guards, and we specialize in using them to withstand Minnesota weather conditions, such as heavy rainfall, snowfall, and ice accumulation. Our product options include aluminum, stainless steel, and micro-mesh guards renowned for keeping debris out of gutters and keeping their function uninterrupted.
Enhancing Home Protection: Installing a professional gutter guard system provides your home with numerous advantages. By keeping leaves, twigs, and other debris out of the gutters, our gutter guards help maintain free-flowing waterways preventing clogs or water damage issues; protecting roof and foundation against potential water damage as well as basement flooding issues as well as moisture issues related to moisture problems – giving you peace of mind knowing your investment is safe from costly water damages.
Low Maintenance Solution: One of the primary advantages of our gutter guard installations is their low maintenance needs. While traditional gutters require regular cleaning to prevent blockages, high-quality gutter guards from us can drastically decrease this time commitment by keeping debris at bay – saving time, effort, and money in the long run! Take the stress and effort out of cleaning gutters yourself and instead enjoy more leisure time instead!
Minnesota Leafless Gutters is your reliable partner when it comes to installing gutter guards in Apple Valley, MN. With our team's expertise, top-quality products, and commitment to exceptional customer service, we deliver reliable and effective solutions that protect against water damage to homes. Call (612) 221-0362 or email mnleaflessgutters@gmail.com. Don't wait – schedule a consultation appointment with us and enjoy having top-quality gutter protection in place today.