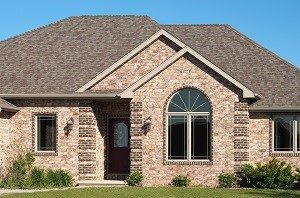 Investing in high quality, seamless gutters and downspouts can provide you with a great return on investment. Properly installed rain gutters are there to protect your home, business, warehouse or building from damage and look great while doing it. Selecting the best gutter installation company for the job may not be as difficult as you think. Minnesota Leafless Gutters has been in business for about twenty years because we provide quality gutter solutions for residential and commercial applications. As a Minnesota small business, we promise to give each and every gutter installation project personalized attention and care. Don't settle for less than heavy gauge metal, Half-Round and K-Style seamless gutters that can handle our extreme climate with grace.
What to Expect From Minnesota Leafless Gutters
There is no sense in installing new rain gutters that look good for a season and then are unable to perform when the weather turns rough. Minnesota Leafless Gutters are made of heavy-duty materials that go above and beyond industry standards. You can expect the very best from Minnesota Leafless Gutters.
1. Inspecting each home to find the best gutter solution.
2. Precisely measured and fit seamless gutter solutions that are custom fabricated on site to exact specifications.
3. Highest grade gutter materials made of heavy gauge metals such as aluminum, steel and copper fabrications.
4. Personal attention and service from a licensed and insured gutter installation professional.
5. Outstanding customer service including complete cleanup and removal of any debris from the gutter installation process.
6. Long lasting performance from high quality, sturdy gutters and downspouts that compliment your home's exterior and come with a solid warranty that can transfer with the sale of your home.
Quality Gutter Solutions
Seamless gutter solutions from Minnesota Leafless Gutters, including Half-Round and K-Style gutters are made of heavy gauge materials that are appropriate for long winters and rainy days. Custom fabricated gutters are available in a wide variety of colors that have the added value of improving the curb appeal of your property while protecting it from weather damage. Quality matters when you are investing in the lifelong protection of your home.
Licensed & Insured Seamless Gutter Installer
In today's divisive atmosphere it is hard to find a large group of people that agree on anything. One thing that most Americans can agree upon is the importance of great customer service, quality and value. Minnesota Leafless Gutters has earned a reputation as an honest and reputable gutter installation company because we agree that all of these qualities are vital and we strive to provide these and more for our customers every day. We are Licensed and Insured and provide a Lifetime Transferrable Warranty for labor and materials.
For a Free Estimate from a reputable and licensed, customized gutter installer – Call Minnesota Leafless Gutters at: 612-221-0362.