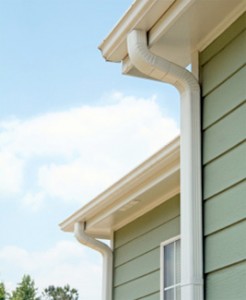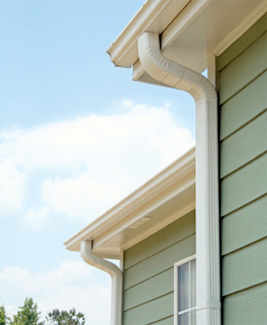 Looking for a reliable gutter system for your new home? Are your current gutters in bad shape and do they need to be replaced? Well, if you are in the Bloomington, MN area, you are in luck! Minnesota Leafless Gutters is here to meet all of your gutter needs! Investing in a reliable set of gutters is paramount in maintaining the exterior of your home. Not only will you be satisfied with our long lasting, custom-to-your-home gutter systems, but our professional installers will provide you with the highest level of customer service!
Types of Gutters Available
Aluminum Gutters – One of our most popular types as they are low cost and come in a variety of finishes and colors.
Copper Gutters – If taken care of, this type of gutter can last more than 50 years due to Copper being the best quality and longest lasting metal available.
Steel Gutters – A great choice for locations that experience frequent ice and snow conditions because they can withstand much more weight than aluminum.
Gutter Covers – Prevent you from having to get your gutters cleaned after all of the leaves fall each year.
Our Gutter Installation Promise
Provide a free gutter inspection and consultation.
Professional installation by our experienced team.
Competitive pricing.
Highest quality products used at all times.
Wide range of finishings and color available.
Custom fit to your home.
Timely and efficient installation.
Our Gutter Warranty
We have so much confidence in the products and services that we provide, we include a lifetime transferable warranty for labor and materials. This means that we guarantee the product will last for the life of the house, even if you decide to move. Yes, this warranty is good on the home, even if there is a new owner of the house! What a great selling point if you ever need to put your home on the market.
So, do not let another winter season come before you get your gutters replaced or fixed. If you are in the Bloomington, MN area, call Minnesota Leafless Gutters today at (612) 221-0362 to set up a free estimate on your next set of gutters.