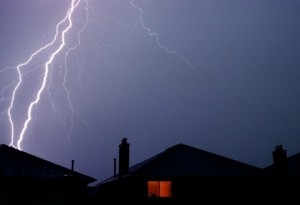 Gutters are meant to protect your home from rain, ice, snow, etc. If gutters did not exist, water would come in direct contact with the exterior of your home, causing it to break down at a much quicker pace. Gutters are especially important in the White Bear Lake, North St Paul & Oakdale, MN areas because of all of the snow and ice accumulation that occurs in the winter. Your gutter system gives the excess water a direct path to be released from the roof, away from your home. If your gutter system is not currently functioning, it is important to quickly contact a gutter installation company near you. Fortunately, our team at Minnesota Leafless Gutters serves these great communities with all of their gutter needs.
Commitment to Customer Service
Our dedicated staff at Minnesota Leafless Gutters feels fortunate that we've been able to serve Minnesota with gutter installation services for more than 17 years. Over the years, customer service has been a primary focus for our staff and is a large reason why we've been so successful over the years. A few of the ways that we put our customers first includes:
● Free Gutter Consultation – At no cost, we can evaluate your existing gutter system to see if a repair or replacement is needed.
● Affordable Pricing – We've never been in the business of taking advantage of customers. Instead, we commit to offering the fairest prices around!
● Customization – Our gutter installation process ensures that your new gutters fit your home like a glove!
● On Time Service – There is nothing more frustrating than a company taking way longer than expected to complete a project. At Minnesota Leafless Gutters, we'll complete your gutter installation project on time and will make sure that your yard is left clean after everything is complete.
Diverse Gutter Options
When deciding on the right gutters for your home, it is important that you have options. By choosing Minnesota Leafless Gutters, you'll be given multiple options when it comes to your new gutters. Our gutter options include the following:
● Aluminum Gutters– This cost efficient gutter system is one of our most popular options. It may not hold up as good of the other options in Minnesota, but it is definitely a great buy!
● Copper Gutters – If you are looking for gutters that keep their look, copper is the way to go. These gutters do not rust or corrode and they can last 50 or more years!
● Steel Gutters – If you are looking for an option a little more strong than aluminum, the steel gutter system is your best bet. These gutters work great in Minnesota and can last around 15 years.
If you are in need of a new gutter system and you live around White Bear Lake, North St Paul or Oakdale, MN, our expert team at Minnesota Leafless Gutters is ready to help you with this home upgrade. Give us a call today at (612) 221-0362 or email mnleaflessgutters@gmail.com to request a free estimate.