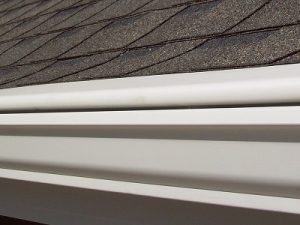 Minnesota Leafless Gutters is the most reliable and professional gutter installation contractor in South St. Paul, MN. Individuals who are in the process of building a home, renovating their home, or simply doing small home projects to fix problem areas know that it can be difficult to find a trustworthy contractor. Minnesota Leafless Gutters has worked hard to establish and maintain a reputation for being a reliable, fair, and honest gutter installation contractor that is known for competitive pricing and high-quality work. Our Company also offers a transferable warranty giving our customers the piece of mind that the money they are spending on their home is an investment as well.
South St. Paul Gutter Installation Company
We understand that no one, outside of the gutter contracting industry, builds a home by starting with the gutter system. The vast majority of homeowners simply want their gutter systems to do their jobs and to blend in with the exterior décor of their homes. The purpose of any gutter system is simple: gutters exist to direct water away from the areas of the home where water could enter and do damage. Another purpose is to direct water that falls in the form of rain, snow, and ice to the surrounding property so that drainage is optimized. Your gutter system is the single most important factor to protect both your house and the property on which it is built from costly water damage.
When you work with Minnesota Leafless Gutters, you will find a gutter installation contractor who understands the importance of gutter systems and knows how to install them efficiently and within industry standards. Even if you live in a house that is one of a dozen on your street with the same floor plan, your house will have structural differences from all the others. Those differences mean that your gutter system will need to be individualized to fit your home. When we install your gutter system, we bring with us our own metal fabricating equipment to measure and shape your gutter components to fit your house perfectly.
Protect your Home from Water Damage with New Gutters
In addition, we offer a variety of styles and materials to meet your needs and satisfy your sense of how you want your home to look. We offer copper, aluminum, and steel gutter systems. We offer half-round and K-style gutter systems. We offer seamless gutter systems for a streamlined appearance. Finally, we could not call ourselves a 'leafless' company without also offering gutter cover systems. All of our gutter systems can be modified to match your home's color scheme too.
If you are interested in learning more about our commitment to being the best local gutter installation contractor in the South St. Paul area, call (612) 221-0362 to speak with a member of our team.