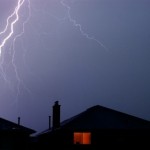 Here at Minnesota Leafless Gutters, the name says it all! If you live in St. Paul, MN, welcome to the wonderful, ever-changing, weather capital of the states! In St. Paul, we receive all kinds of weather! Cold, windy, winter weather and hot, humid rainy summers is just a part of our town. So how does that affect your home? How DOESN'T it affect your home? If you have spent any time in St. Paul, you know that it is crucial to keep the exterior of your home in tip-top condition OR ELSE. Without high quality gutters, fascia, downspouts, and gutter covers on the exterior of your house, you are looking at lots and lots of time and maintenance every single year. Fortunately for you, Minnesota Leafless Gutters has you covered.
Why We Have So Many Happy Customers
We've been happily serving the St. Paul, Minneapolis area for over 17 years and consider it a privilege anytime someone asks for us to do gutter initial installation, gutter replacement, or gutter repairs. Our job is making your home safe, functional, and beautiful. With the right products and the right professionals, we have the capability of satisfying every customer. We are so confident in this that we offer a lifetime transferable warranty!
Our Gutter Products
While we like to focus on safety and functionality first and foremost with our gutters, fascia, downspouts, and gutter covers, we recognize that homeowners are looking for a good look to the exterior of their home. Because of this, we offer more than 115 colors that can match the siding of your home, the soffit, and the fascia. We offer vinyl, aluminum, steel, copper, and even wood gutters so that no customer has a problem finding something they like!
Practicality
Finding the perfect blend of price, style, color, and functionality can be tough. Let our professionals do a thorough inspection of your home and recommend gutter types, fascia suggestions, downspouts, and gutter covers!
If you live in St. Paul, MN and are in need of gutter replacement, gutter initial installation, or gutter repairs, it's time to call the ONLY obvious choice! Call Minnesota Leafless Gutters today at 612-221-0362.