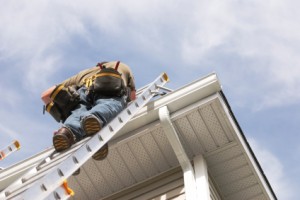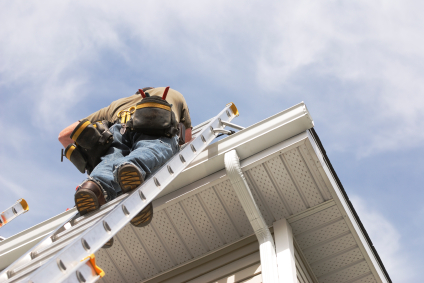 When you think about the gutters on your home, your first thought is probably how miserable it is to clean them. You may not realize how gutters work and how many options there are for your home. Maybe you are moving into a new home and need to pick out a new gutter system, or perhaps your current home needs a new gutter system installed. In either case, Minnesota Leafless Gutters offers a wide variety of options to fit your needs, your home and your budget. If you are in the Farmington, MN area, look no further for all of your gutter installation needs.
Many Strong Metal Options For Your Gutter System
Aluminum Gutters: These are very popular options primarily because of their cost. Aluminum gutters come in many different colors and finishes and can be depending on to last approximately 15 years. One potential downside for aluminum gutters is that they are not as strong as other metals and may not hold up as well in harsh climates.
Copper Gutters: Copper is thought to be the best possible metal to be used for gutter systems. With routine maintenance, copper gutters can last more than 50 years and requires very little maintenance. The only real downside with copper gutters is that the cost is going to be higher at installation.
Steel Gutters: Steel gutters are a great choice for houses in northern states or other areas that are subject to harsh weather conditions. Steel is a very strong metal and does not contract as much as aluminum. One of the downsides of steel that you should be aware of is that it will rust over time. As far as cost goes, steel gutters are a bit more than aluminum and a bit less than copper.
Minnesota Leafless Gutters: A Local Leader in Gutter Installation
Minnesota Leafless Gutters specializes in gutter installation in the Farmington, MN and the surrounding areas. If you are planning to replace your gutters or need a system installed for a new property, give us a call at 1-612-221-0362. Our team will provide the highest quality service, professionalism and competitive pricing, so you can feel confident about your choice.
Minnesota Leafless Gutters can also give you options for popular gutter covers, roof snow removal and roof repair work. As spring arrives and the weather warms up, do not forget about your gutters and your roof! Let us give you a fresh start that will last for many years to come!