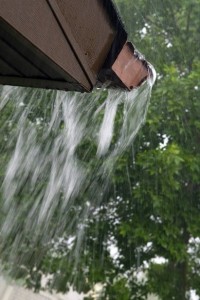 If you are a business or homeowner around the Golden Valley, MN area and are looking for gutter installation that is both within your budget and highly professional, you have come to the right place. Minnesota Leafless Gutters is your best option for high quality seamless gutter and downspout installation, gutter repair and gutter cover options. With our help your gutters will be a high end, seamless sight with no maintenance required. We custom fit our gutters to your specific needs, whether it is a home, office building, garage or any other structure. We also offer many styles, colors and materials for an added appeal to your home and your tastes.
Professional Gutter and Downspout Installation
If you think it's time to tear down those old, rusty things you call gutters or if your home has never had gutters, contact our professionals. We can safely remove your tattered, existing gutters and replace them for a fresh, clean and seamless finish to your home. Depending on the age of your gutters and extent their damage, it is possible a small repair could be your solution.
Installation is crucial to the effectiveness of your gutters, if you depend on the wrong company you could experience improper functioning gutters. If gutters and downspouts are not sized appropriately there is a high likelihood that water will spill over, damaging landscaping and possibly the foundation, which makes the entire gutter system irrelevant. Our trained experts understand how to calculate the proper measurements depending on the pitch of your home and Minnesota's local precipitation average.
Different Rain Gutter Styles:
Seamless Aluminum Rain Gutters
Aluminum gutters are very durable and are rust resistant. When properly installed, aluminum gutters last an average of 30 years. Aluminum rain gutters are also popular because of how very cost effective they can be.
Seamless Steel Rain Gutters
Steel gutters are coated to add durability and prohibit rust from forming. Steel will also hold up better in the Minnesota winter months because it contracts less than aluminum gutters. These gutters can also stand up to falling debris better than its competitors.
Seamless Copper Rain Gutters
Copper gutters can last up to 50 years, when installed by a trusted professional and maintained. When secured properly there will never be any sagging and copper gutters are by far the strongest and longest lasting material available. One down side to copper gutters are the initial costs will be relatively more expensive but in the end they will pay off.
Maintenance Free Gutters
Our gutter options are all seamless but there's more….what if you would never have to climb a ladder to remove leaves and other debris? It's possible! That tedious task is a thing of the past with gutter covers. We can add gutter covers to your existing gutters or install new gutters will gutter covers for a truly leafless, free of debris and maintenance free gutter system.
If you have any further questions about aluminum, steel or copper seamless rain gutters, downspouts and gutter covers, contact the professional crew of Minnesota Leafless Gutters today at 612-221-0362. You can't go wrong, all of our labor and materials are backed by a lifetime transferable warranty!