The Best Gutter Protection for Your Home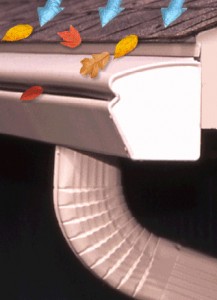 The Best Gutter Protection for your Maple Grove, MN home, is our Guarantee! Our Past Was Built on it. Our Future Depends on it. Our Experience Provides it. Minnesota Leafless Gutters has been in business for Over 17 Years installing the highest quality gutters for Residential and Commercial properties. We provide expert and affordable seamless gutter solutions that are customized for the unique needs of your home. Each gutter system is fabricated onsite and installed to coordinate with Fascia, Soffit and Downspouts.
Highest Quality Seamless Gutter Materials
Minnesota Leafless believes in using the Highest Quality Materials available. Our seamless gutters and downspouts are made of the heaviest gauge metals used today. The best materials provide the best protection against the elements. In Minnesota, weather is unpredictable and extreme. Your Maple Grove home demands gutters that will stand up to Waves of Rain, Heavy Snow, Ice, Hail, Extreme Cold, Strong Winds, Leaves, Debris and Rodents.
Gutter Products from Minnesota Seamless
Today there are many gutter solutions available. We will help you to choose the appropriate products to match your Maple Grove Home and Budget. Our custom fabricated gutter products are unsurpassed in variety of different Styles, Colors, Sizes and Materials to perfectly match your siding, fascia and soffit.
Aluminum Gutters and Downspouts
This Low Cost solution is made of Eco-Friendly, Recycled Material.
Available in a Wide Range of Colors and Finishes.
Copper Gutters and Downspouts
New Copper rain gutters are the Highest Quality, Longest Lasting and Most Durable seamless gutter choice.
They are Beautiful and Very Low Maintenance
Steel Gutters and Downspouts
Provides a Good Choice for Minnesota homes.
Their Strength handles the heavy weight of snow and ice.
Half Round Gutters
Often made of Copper, half round gutters are popular for High-End, custom homes.
This Traditional and Elegant gutter style is shaped to empty completely after each rain, Prohibiting Mosquito Breeding.
K-Style Gutters
The Most Popular style of seamless rain gutters and downspouts.
Provide Architectural Interest with crown molding appearance.
Gutter Covers
Cap it off with Custom Installed gutter covers available in Every Color.
Easier Maintenance and Safer – keeps you Off the Ladder.
The Best Minnesota Seamless Gutter Fabrication and Installation
Minnesota Leafless Gutters are the Experts in Service and Seamless Gutter Fabrication and Installation. We offer an unheard of Lifetime Transferrable Warranty for labor and materials!
For a Free Estimate Call: 612-221-0362. OR Email: Tim@mnleaflessgutters.com