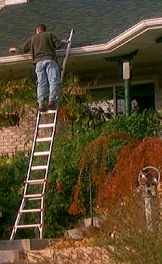 Are you fed up with your current gutters that are leaky and filled up with leaves and debris? Whether you need an entirely new gutter system, or if you need your current cutters repaired, Minnesota Leafless Gutters has you covered. If you are in the Minneapolis, MN area, you are in luck because you have a team of licensed and insured staff right in your backyard ready to give you that gutter upgrade that your home needs! Gutters are vital for keeping your home protected for the long run.
Why choose Minnesota Leafless Gutters?
● Free inspection of your current gutter system – We will provide you with various options and recommendations.
● Competitive Pricing – You will find that our pricing is equal or better than our competitors, while still providing the best in customer service.
● Quality Gutter Materials – We provide a wide variety of finishes and colors, which cannot be found anywhere else. We also use the heaviest gauge sheet metal available.
● Customization – We can customize our gutters to fit your house perfectly.
● Quality Gutter Installation Services – Our experienced staff provides high quality installation, and is committed to completing the job on time. We will clean up our mess and make sure that we leave your yard looking gorgeous.
Gutter Services
● Seamless Gutter Systems – Full gutter systems that can be customized to match perfectly with your home.
● Copper Rain Gutters – Affordable and can last over fifty years.
● Aluminum Rain Gutters – Available in many different colors and can last 15 years or more.
● Steel Rain Gutters – Great for climates like Minnesota that have lots of snow and icy conditions.
● Gutter Cover Systems – Protect your gutters from leaves and debris.
● Half-Round Style Gutters – Provide a unique look that adds style to your home.
● K-Style Gutters – Able to get rid of more water than the standard gutter system. Account for 80% of gutter installations today.
Don't wait another cold winter before you fix your current gutters, or get a new gutter system. The last thing you want is the snow and ice to do damage to your home because of poorly maintained gutters. If you are in the Minneapolis, MN area, call Minnesota Leafless Gutters today at (612) 221-0362 to set up your free gutter estimate!