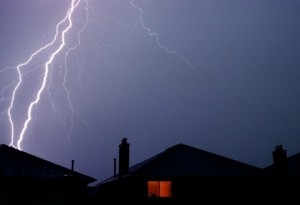 Do you get an uneasy feeling every time it rains in Minneapolis, MN? Wondering how your landscaping will be effected this time? Worried your basement might flood? Protect those flowers you've showed so much TLC and that costly but great investment of yours by having the professionals at Minnesota Seamless Gutters install a gutter system that will fit your needs perfectly. You don't need to be a meteorologist to know we've seen our share of rain this year and there's more to come. Don't wait any longer, damages could get increasingly expensive and fast.
Gutters Usually Go Unnoticed
With the internet full of knowledge, tips of the trades and experiences it's hard to search for anything and not come up with a helpful suggestion or two. Here at Minnesota Leafless Gutters we would like to help you. We understand that gutters are foreign to most people, yes, they're passed daily but does anyone really notice them?! With the exception of the dreaded fall clean out, which we have mastered (by the way) no one really ever takes the time and notices what a gutter system really consists of. But we do, it's our job, our career, our calling. The rest of the general population only notices once a gutter system stops doing its job properly or there's a lack of water protection, then they're the first thing that comes to everyone's mind. But how gutters work??…
Things to Ask Yourself When Considering a Gutter Installation
Are you sure of the pitch of your house? Do you know what materials you want for your gutter system? Do you know how to properly secure each gutter aspect to the home or business? Did you know there's a way to make the complete gutter system maintenance free? All of the answers to these questions are important when getting a gutter system installed, especially if you're doing it yourself (hat's off to you!). If you aren't an expert and don't know how to answer the questions you might want to read some more and research what you really got yourself into….
So You Want to Learn About Gutters
As Mother Nature spews liquid from the ski and drenches the area beneath. If you are sitting cozy in your house, listening to the pitter-patter, you might be unaware your gutters could be working overtime. There are two types of gutter styles, a traditional half-round gutter and a K-Style Gutter. Both of those names are based on the shape of the gutter, one is shaped in a half circle and the other looks strangely like a K. The pitch of your roof and the average quantity your local area sees plays a major role in the style you choose.
After the rain falls on your roof, it travels downward and lands in the half-round or K shaped area. From there the liquid continues to flow to the closest downspouts, which guide the water flow to the ground and successful away from your buildings foundation, pathways and landscaping. It is important that every aspect of this system runs smoothly, is selected for your exact property and a major bonus is that we can make your gutter system leafless!
Gutters Custom Fit to Your Minneapolis MN Home or Office
Our lifetime warrantied, seamless and extremely sturdy gutters are custom fit you your home, our professional installers take into account the pitch, amount of rainfall for your area and can help you select the best materials for your home; choose from either aluminum, copper or steel. We come out to you and size the gutters, fascia and soffits to your home and place the downspouts where you desire.
Call Minnesota Seamless Gutters today and learn more about our process or set up a free estimate or an installation for the Minneapolis, MN area at 612-221-0362!