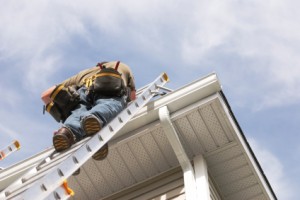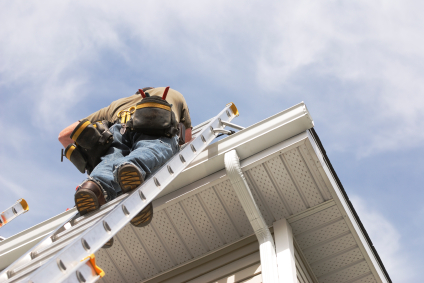 As the leaves continue to fall around the Minnetonka, MN area surely you will find some in your yard. But the even more tedious task are the leaves that never make it to the ground. They are stuck, along with other falling debris in your gutters. You have more than two choices as a homeowner, when you hire Minnesota Leafless Gutters…lets go over them.
Gutter Cleaning: Option 1
You dare to take the climb. Going further than you're usually comfortable, but hey, your homes protection is a stake and you want to see that you won't have to do this very same thing after all the leaves have fallen and snow is here. This option can be done, granted, it's not the easiest home maintenance work but it is possible; smelly, dirty but possible.
Gutter Cleaning: Option 2
You hire some sucker that will clean all that gunk out of your gutters. Hopefully they have the experience and do a thorough job, otherwise it'll mean more hassles for you come the freezing season. Just be sure they are licensed, bonded and insured – you don't need issues in case someone gets hurt doing their job. And they are likely going to have to come back, it seems like around these parts
The wind can carry leaves from over a block away and dunk them right into your gutter system.
Gutter Cleaning: Option 3
Don't do it. Let the leaves build but and call Minnesota Leafless Gutters. We can install brand new gutters. We will safely tear down your old, leaf filled gutters and replace them with brand new, custom fitted, quality gutters, fascia and downspouts. Now the key to this quality gutter installation is to opt for our quality gutter covers! No more leaves in your gutters to worry about, no more ladders for you, no more hiring someone each spring and fall or even more frequently. And these benefits aren't just for this year, they last year after year!
Choose whatever option you like, after all it is your home…If you already had someone out to clean your gutters and they're in good condition, we can custom fit gutter covers to your existing gutters. Contact us today at 612-221-0362 and have more time to relax and enjoy your fall!