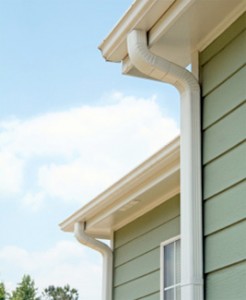 Gutters can add attraction to your Mounds View, MN home or they can take it away. Choosing a gutter that complements your existing structure is important, not only for the functionality but for the overall appearance, which to me, is just as important.
No one aims for an unattractive living environment, if that were the case home ownership would be a lot more manageable for everyone…the leaves are falling? Just leave them where they lay, you say the grass is dying? I didn't wanna pay for the extra water anyway. NO, we live in a part of the world were we take pride in the things we own, like vehicles, homes, cabins, I see my neighbor bending down to measure each blade of grass for goodness! All of these things are a part of our personal appearance and they give us a self profound status.
My hope is to help you maintain the look you want for your home, while protecting it from the nasty Minnesota elements (like an abundance of snow in the middle of April, that will eventually all melt, I hope).
Gutter Styles:
K-Style
This gutter style gets it's name from its general appearance, when looking at installed K-style gutters, they resemble a letter K, ever so slightly. K-style gutters are the most common type of gutter installed today, they have high durability because of there design shape. They also hold more water than the Half round gutters, even when equivalent in size. Choosing the installation of K-style gutters is a modern trend, with a purpose.
Half Round Style
As you can safely assume, this gutter style also gets its name from its appearance, also know as U-shaped gutter. This gutter style was around before the K-style came into play, although now they are dramatically less popular, they still have some advantages. Water corrosion is less of a problem because there smooth shape allows for complete draining. And they are an easier gutter style to clean. With that in mind, like previously mentioned, they do not hold as much rainfall as the K-style and can more easily bend with impact.
Gutter Sizes
Sizes differ due to many aspects, it is very important to make sure the right size of gutter is installed on your home. The amount of rainfall typical for your area is a major factor, also sizes dependent on how steep your roof is. It can be hard to determine just what size you need for your home alone. The highly experienced professionals at Minnesota Leafless Gutters will be more than happy to get the proper dimensions and express what gutter style would be most beneficial for your home.
Gutter Prices
Prices on gutters and gutter installation varies depending on what type of materials they are made out of. Minnesota Leafless Gutters offers aluminum, steel and copper gutter, downspouts and cutter covers. Also gutters, for performance purposes, come in difference sizes. Most common sizes range from five-inches to six inches but custom sizes are available.
The professionals at Minnesota Leafless Gutters are experienced with both the K-style and Half Round style gutter installation. Give them a call today at 612-221-0362.