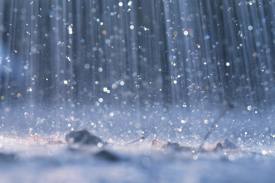 Spring is here…even though it snowed just this morning, that's Minnesota for you. If you live in Minneapolis, MN, you most likely already have or are getting ready to break out all of your lawn equipment, gardening tools, and sunscreen, because there are warmer days ahead! While you think about all of the spring cleaning you need to be doing, Minnesota Leafless Gutters is here to help ease the worry! Let Minnesota Leafless Gutters come out to your home today and inspect your old, weary looking gutters! It may be time for a gutter repair or replacement! Either way, we have the perfect solution for you!
Experienced Gutter Contractor
We are no ordinary gutter company. Our clients delight in the fact that any time they call our office, they will always be able to speak with the owner. Known around town as "the house doctor," he brings so much knowledge and experience to each job! Both he and his professional team go the extra mile at every job site, keeping homeowners informed of the best solutions and product choices available to them! Our company has over 17 years experience serving the Minnesota area and we look forward to serving you soon!
Our Gutters are Only the Highest Quality
There are many different styles, colors, and profiles when it comes to choosing a gutter. Not only do you want it to have major functionality for your home, but you want it to look nice too. Minnesota Leafless Gutters has made it easier than ever to find the style, appropriate size, and perfect color to match or compliment your home. We have several different types of gutters that will fit any budget. We currently offer aluminum, copper, and steel gutters.
Minnesota Gutter Installation or Replacement
Our expert team is here to help you decide what gutters best fit your budget and your style. We are a licensed and insured company that is ready and willing to lend you a helping hand! We offer free estimates for those seeking gutter installation or replacement. At Minnesota Leafless Gutters, we make sure we do everything right, the first time! Our team has expert knowledge in the placement of your gutters. We make sure that they are placed correctly, preventing your property from water damage and corrosion. We offer a lifetime transferable warranty for all labor and materials.
So if you live in Minneapolis, MN and you are getting ready for the spring season, be sure to give us a call! Call Minnesota Leafless Gutters today at 612-221-0362.