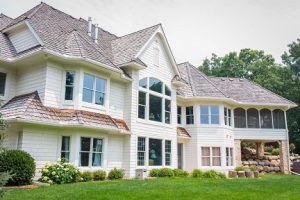 When it comes to safeguarding your home from water damage, gutter installation is a crucial step in the process. Apple Valley, MN, with its diverse weather patterns, can experience heavy rains, snow, and ice, making well-installed gutters essential for the protection of your home's foundation and overall structural integrity. In this blog post, we'll delve into the importance of professional gutter installation services provided by Minnesota Leafless Gutters in Apple Valley, MN.
Expertise Matters: Installing gutters may seem straightforward, but it requires precise measurements, the right tools, and an understanding of local climate and drainage conditions. Professional installers in Apple Valley, MN, like those at Minnesota Leafless Gutters, have the expertise to get the job done correctly the first time.
Custom Solutions: Not all homes in Apple Valley, MN, are the same, and neither should be their gutter systems. Professional installers tailor their solutions to your home's unique characteristics, ensuring that the gutters function optimally and blend seamlessly with your property's aesthetics.
High-Quality Materials: Professional installers have access to high-quality gutter materials that are built to withstand the harsh weather conditions of Apple Valley, MN. These materials are less prone to rust, corrosion, and damage, extending the life of your gutters.
Efficiency and Safety: Gutter installation can be physically demanding and dangerous, especially when working at heights. Professional installers are equipped with the necessary safety equipment and have the experience to work efficiently, reducing the risk of accidents and ensuring a quick installation process.
Warranty and Guarantees: Reputable gutter installation companies in Apple Valley, MN, offer warranties and guarantees for their work. This provides peace of mind, knowing that your investment is protected in case of any issues.
Comprehensive Services: Professional gutter installers go beyond just hanging gutters. They ensure proper downspout placement, pitch, and alignment to ensure effective water flow and drainage.
Maintenance and Repairs: In addition to installation, professional companies often offer maintenance and repair services, helping you keep your gutters in excellent condition throughout the changing seasons.
Gutter Installation Apple Valley
Choosing professional gutter installation services in Apple Valley, MN, is a wise investment in your home's protection and longevity. With expertise, custom solutions, access to high-quality materials, efficiency, safety, warranties, and comprehensive services, professional installers like Minnesota Leafless Gutters are your partners in safeguarding your property against water damage.
Don't leave your home's well-being to chance. Trust the professionals who understand the unique needs of Apple Valley, MN, and can provide you with top-tier gutter installation services. Contact Minnesota Leafless Gutters today for a consultation and take the first step towards ensuring your home remains safe and protected year-round.