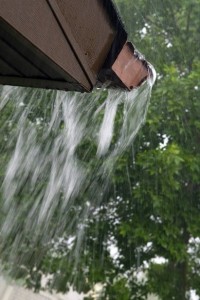 Are you in the St. Paul, MN area and need gutter repair or installation fast?! Like before the next rainfall? Call Minnesota Leafless Gutter for a timely installation of only the best gutter systems offered today. Our Gutters are the most durable on the market and we back that statement up with a LIFETIME TRANSFERABLE WARRANTY. There are many ways to go wrong when choosing a gutter installation company, but Minnesota Leafless Gutters is guaranteed to not be one of them.
We only have a limited selection because, quite frankly, not every gutter material out there will hold up in the harsh Minnesota climate we've learned to exist and thrive in. Regardless if you love our weather or hate it, your home or office needs to withstand it. The professional gutter installation experts at Minnesota Leafless Gutters are dedicated to help see you through this and every other storm.
Rain Gutter System Materials We Offer:
Seamless Aluminum
Seamless Copper
Seamless Steel
Each one of these gutter materials has their pros and cons. It's up to you to decide what's best for your home, with the help from our friendly gutter experts, of course!
Benefits of Protecting your Structure with a Gutter System:
Gutters keep the ground around the foundation of your building dry
Keep people around your place dryer
Prevents the death of flowers or bushes because of heavy rainfall
Exterior of the building stays safer and cleaner
Prevents roof rot
Prevents flooded basements
Gutters might be an initial expense but the cost of installing gutters is nothing to the cost of fixing the damages of the lack of or improper function of a gutter system. You could be faced with one or more of these problems if you neglect to supply your home with the proper tools of protection. Take care of your home, so it can take care of you.
Prevention is the number one way to eliminate future problems from happening. Another great feature that we offer are gutter guards, they cover the aspects that commonly need cleaning in the spring and fall. No more ladders, no more clogs, no more stinky handfuls of gunk. Our gutter guard's block leafs, twigs, helicopters, and other seeds and debris that makes cleaning an essential task otherwise.
Call us today or fill out this short online form to get a free estimate on our extremely durable and seamless gutter system installation for your St. Paul, MN location at 612-221-0362!