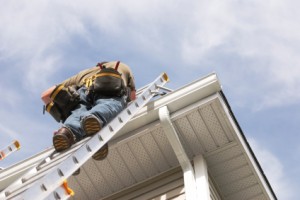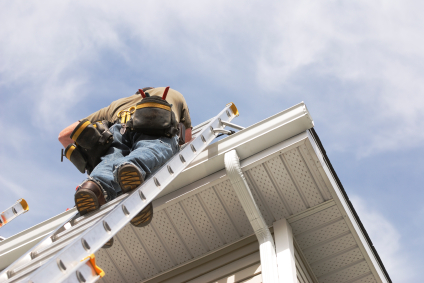 Gutters are an important component to your home, as it helps direct and carry water away from your home's structure and foundation. It is important to keep up with your gutter system, and make sure every component is working properly. If gutters are not properly installed, not working correctly or installed poorly, it can lead to leaking which can cause a great deal of damage to your roof soffits and foundation if left unattended.
Initial Gutter Installation Process
The first thing homeowners tend to focus on is the appearance of the gutter system. With new durable materials and products available on the market, gutters and downspouts now come in many different styles, sizes, colors and materials. There is a style and shape that will perfectly match with your siding, soffit and fascia and our team of experts is here to assist you throughout the entire operation.
The first thing our professional gutter team will do is evaluate your home and tailor the project around your needs. We will look for any rotted wood, as well as analyze your soffit and fascia to make sure the area is in good shape before we go further.
The next step we take is measuring the gutter length of the gutter runs and note the locations where the downspouts will be. Downspout locations are important because this will be the area where rain water from your roof will exit the spout and be directed safely away from your home.
After the measuring process, we begin to preassemble the gutter system before climbing up to your roof. It is much easier to put small pieces together and make sure everything is working properly from the ground.
At Minnesota Leafless Gutters, we work the gutter installation process around your desires right from the start. No matter what your style or needs are, there is something out there for every homeowner! If you have any questions about gutter installation, call our office today at 612-221-0362!