Seamless Gutter Solutions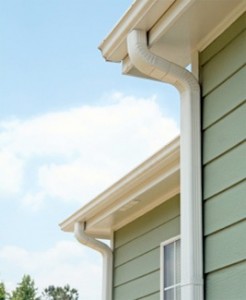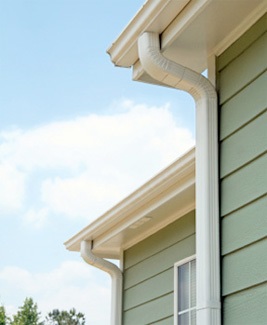 Gutters are a necessary feature on most all Woodbury, MN homes and businesses. Our seamless gutter solution helps to mitigate water issues by directing water away from the structure. Minnesota Leafless Gutters utilizes high quality materials and fabricates onsite to get a perfect fit. Our professional gutter installation experts will come to your home or business to inspect the building and determine which seamless gutter product is best suited for your situation. We offer Copper gutter systems, Steel gutter systems and Aluminum gutter solutions. Materials are available in over 110 colors to ensure a great match.
Excellent Seamless Gutter Protection For Any Structure
Seamless Gutters from Minnesota Leafless Gutters provide excellent protection for just about any structure. Our gutters are fabricated onsite and custom fit to each individual home or office building. Many of our customers decide to add gutter covers for a maintenance free solution that won't clog with leaves or debris. Replacing traditional gutters with custom fit seamless gutters will save you time and unnecessary headaches. It may even save significant money on costly water damage.
We provide superior rain gutters and downspouts for single-family homes, apartments, condos and townhomes. Our gutters are also a wonderful solution for businesses, strip malls, theaters, office buildings, medical facilities, schools, just about any structure that requires protection from damage caused by water.
Seamless Gutter Materials
Minnesota Leafless Gutters utilizes the highest gauge metal available for all of our seamless rain gutters and downspouts. We use metal fabricating equipment for each of our seamless gutters in Steel, Copper and Aluminum. We never use vinyl gutters due to their inferior ability to withstand the extreme Minnesota weather conditions.
Copper Gutter Systems are the best quality rain gutters attributed to durability, low maintenance and long lasting beauty. If properly maintained, copper gutters can last for more than 50 years.
Steel Gutter Systems can bear heavy weights from Minnesota ice and snow. They are available in numerous colors and last about 15 years.
Aluminum Gutter Systems are available in a wide variety of colors. They are an affordable solution for many budgets.
Seamless Gutter Installation Experts
Minnesota Leafless Gutters provides professional gutter installation using the thickest gauge metal available. We offer seamless gutter protection in Copper, Steel and Aluminum rain gutters and downspouts. With over 18 years of experience, we are experts in Seamless Gutter Fabrication and Installation. Minnesota Leafless Gutters offers Woodbury, MN residents affordable gutter solutions with unheard of Lifetime Transferable Warranty for labor and materials!
For a Free Estimate Call: 612-221-0362. OR Email: Tim@mnleaflessgutters.com